Cases that have gone quiet ….
A Corpse Was Found at Prince William and Kate's Kensington Palace Home
A body was found in the lake in Kensington Palace Gardens.
09/08/20
woman's body was found in Round Pond in Kensington Palace Gardens, directly in front of Prince William and Kate Middleton's official London residence.
Police pulled the body out of the pond on the morning of August 29. They have not yet been able to identify the woman; Metropolitan Police initially misidentified the body as then-missing artist Endellion Lycett Green (a granddaughter of former poet laureate Sir John Betjeman), reports the Independent.
The Metropolitan Police mistakenly notified Lycett Green's family, but then her brother, John Lycett Green, reportedly said in a message that his sister had been found "alive, safe and well," per Marie Claire.
Endellion Lycett Green had been missing for a week before the body was found, and the Metropolitan Police had issued alerts to try and help the search for her.
A Metropolitan Police spokesperson told Sky News that they were "called to Kensington Gardens W2 at 7.09 am on Saturday, 29 August to a report of the concern for the safety of a woman…[t]he woman was pronounced dead at the scene. The death is being treated as unexplained at this time, but is not thought to be suspicious. A post-mortem examination will take place in due course." They added, "Enquiries are ongoing to establish the identity of the deceased."
Prince William and Kate were not yet in residence at Kensington Palace; they were vacationing at Queen Elizabeth's Balmoral Castle estate in the Scottish Highlands with Prince George, Princess Charlotte and Prince Louis. The Duke and Duchess of Cambridge reportedly moved back to Kensington Palace earlier this week, as their two eldest children are starting in-person schooling for the first time since the coronavirus pandemic began in March.
https://observer.com/2020/09/womans-body-dead-found-kensington-palace-lake-prince-william-kate-middleton/
---
Peter Dalglish: updated…

The judge, who rendered his verdict late Monday, has yet to release his reasons for the guilty finding. Dalglish, 62, has denied any wrongdoing.
Originally from London, Ont., Dalglish has spent years working around the globe. Nepalese police arrested him in the early hours of April 8 last year in a raid on the mountain home he had built in the village of Kartike east of the capital of Kathmandu. Police alleged he had raped two Nepalese boys aged 11 and 14, who were with him.
Pushkar Karki, chief of the Central Investigation Bureau, said at the time Dalglish lured children from poor families with promises of education, jobs and trips, and then sexually abused them. Karki said other foreign men in Nepal had also been arrested on suspicion of pedophilia.
"There have been some instances where they were found working with charities," Karki told the New York Times. "Our laws aren't as strict as in foreign countries, and there is no social scrutiny like in developed countries."
Last  news report on Dalglish Feb 2019
It's been over a year and nothing further published on  the John Smyth QC investigation, likewise the Jamie Colman & wife Sue Colman  one…
https://www.telegraph.co.uk/news/2017/02/10/colmans-mustard-heir-admits-charity-funded-child-abuse-barrister/
Roecliffe Manor – Abuse by  Sir Jimmy Savile and Lord Greville Janner allegations



Probe: Savile and Roecliffe Manor home, Woodhouse Eaves Leicester
In February 2013, the Informant placed an advert in the Leicester Mercury, a local newspaper, asking if anyone was a survivor of the "Woodhouse Eaves Children's Convalescent Homes" from the 1950s onwards.
According to the Police note of the interview with the Informant, this advert elicited 47 responses, although no detail was provided of what these responses were. According to the note, the Informant had also received a threatening telephone call from someone accusing him of stirring up trouble.
This is the information which was forwarded to the Trust to investigate in January 2014
The Trust is a partner agency of the Safeguarding Adults Boards and the Safeguarding Children's Boards20 for Leicestershire and Rutland County Councils and Leicester City Council.
The first of these allegations,  that a child, who was resident at Roecliffe Manor, was seen by the Informant being dragged away by someone who he states was JS and a friend. He was later advised that the child had died, has been referred to the Police, given its serious nature.
The Lead Investigator notes that this information was passed to the MPS and Local Police force by her for it to undertake further investigations should it wish to given its extremely serious nature
Another allegation made by the Informant was  that children were abused at another children's home in Melton Mowbray.
The Lead Investigator established that Roecliffe Manor had been owned by the Leicester and County Convalescent Homes Society from the time it opened in 1931 but had closed in 1969
The Informant would have been at Roecliffe Manor from 1959/1960 until 1966 – 1968. The Lead Investigator focused her investigation from 1959 until the late 1960s, therefore.
Leonard Cheshire Disability. This organisation bought the Roecliffe Manor building in 1972 from the Leicester and County Convalescent Homes Society.
The Children's Society. The Lead Investigator established that The Children's Society owned and ran another children's home in the village of Woodhouse Eaves called Charnwood House.
An interviewee had advised the Lead Investigator that sometimes children from Charnwood House and Roecliffe Manor played together at fetes.
Leicestershire County Council (LCC). The Lead Investigator further established that the County Council undertook an investigation into Child Protection concerns in Children's Homes in the Leicestershire area in the 1980s
The children who resided at Roecliffe Manor came mainly from the counties of Nottinghamshire and Leicestershire.
Archives also show a number of visitors to Roecliffe Manor. For example in the Matron's Annual Report (1961) it states: "Sincere thanks to a host of friends for continuance of their personal interest in the welfare of the children; the film shows, concert parties; Guy Fawkes, night events and gifts of toys".
The Informant recalls a man called "Jimmy" who would visit Roecliffe Manor on weekends –  this man would show a cine film at the home. He would bring a projector and they would watch films at Roecliffe Manor

The Informant refers to having to drink milk at night and states 'I think it was drugged'. He recalls a hall, with dark lights, full of people. He also recalls that there were many cars outside. It seemed to him like an old style disco.
…had us cuddling him and kissing him" in front of everyone. He would also bring in books (history, Robin Hood and William Tell) music and other "stuff". He recalls that "Jimmy" was like a PE Teacher as he was fit and would help out with fitness during his visits. The Informant thinks that "Jimmy" was on the hospital radio. He was at another hospital as well on the other side of Nottingham – Saxondale.
The Informant recalled that "Jimmy" also worked at Saxondale Hospital. Saxondale hospital has also investigated JS's association with it.
"Jimmy" was normally at Roecliffe Manor by himself but he does recall on some occasions that he brought with him somebody with a Scottish Irish accent. This man came with "Jimmy" in his camper van.
During this interview, the Informant stated that he recalls 9 "experiences" with "Jimmy" which built up to the sexual abuse.
He could not recall how often "Jimmy" visited Roecliffe Manor but stated that it "seemed a lot".
He recalls that "Jimmy" would take him out, along with a girl called April or Elizabeth, who was also a resident at Roecliffe Manor, for rides in his camper van. He recalls that "Jimmy" would take them to a motorway service station. The Informant stated "he would do things to us in the camper van and then he would give me money to go to the shop"
"Jimmy" would then say that he wanted to meet the team and recalls that the "team" were Gary Glitter (a pop star), T-Rex and Slade (pop groups).
The motorway service station was their meeting point. The Informant recalls that he was given concert tickets for these acts, although did not specify which ones in particular. The Informant also recalls "Jimmy" taking the Informant, and April/Elizabeth to a "rock" or a large stone for a picnic.
Rock/Large Stone near Woodhouse Eaves
The Lead Investigator has found that there is a place called the Hanging Stones in Charnwood Forest, on the edge of Woodhouse Eaves. It is likely, therefore, that the Informant is referring to these stones when he states he was taken to a big stone by "Jimmy".
During this interview the Informant shared further details about his recollections of "Jimmy". He stated that "Jimmy" would take him, and a girl called April (who after a while stopped coming), out in his campervan to "somewhere near" the service station where he would see T-Rex, Slade and Gary Glitter.
The Informant was given half a crown by "Jimmy" so that he could go to get something to eat. He did not know what the groups discussed, therefore. He also recalls being taken to a rock or a big stone by "Jimmy" and also took him and April to another hospital which had a Viking's name (which he thought was Saxondale (see further discussion below).
JS began working as a DJ at Radio Luxembourg in London in 1958 until 1967 and on Tyne Tees Television in 1960. The Lead Investigator established that JS presented Radio Luxembourg broadcasts on Thursdays, Saturdays and Sundays from a studio in London. However, one comment found on the Radio Luxembourg website suggested that some broadcasts may have been pre –recorded so would not preclude JS from having the opportunity of going to Roecliffe Manor on a weekend. The Informant stated that "Jimmy" worked in radio and visited on weekends. In 1964 JS presented the first edition of Top of the Pops and from 1968 worked on BBC Radio17.
He recalls that "Jimmy" would visit the home about 3 weekends every month. He does not recall "Jimmy" being there during the week. He believes that "Jimmy" could come and go as he pleased on weekends as there were many parents and visitors around at that time. Nobody knew who he was.
Witness accounts describe Roecliffe Manor as a strict, almost cruel, place in which children were controlled and punished frequently. A former resident described to the Lead Investigator in an email 'it was a terrible place, the abuse I received has left an imprint on my mind, but sadly we can't do anything about it. I have met other people who were there as children and all hated the place too'.
"Jimmy" would bring films with him to Roecliffe Manor when he visited, films about Billy Smart's Circus, the history of kings and queens including Richard III. He recalls that nurses were sometimes present at the film showing.
A further recollection by the Informant was that "Jimmy" would be in the "little park" in the grounds of Roecliffe Manor making sure that the swings were working. He recalls that an older man would help him who he recalls looked similar to "Jimmy".
He reiterated again that the service station was a regular meeting spot for the pop band Slade and T-Rex and for pop star Gary Glitter. He stated that years later he heard of other people going to the motorway station to catch a glimpse of them.
The Lead Investigator did find that the Blue Boar Services, Watford Gap service station was a popular destination in the 1960s as a meeting point for Pop bands.
An internet search discovered that bands such as The Who and T-Rex would meet there. "There were established stop off points on your way home one of these was the famous Blue Boar Cafe (Watford Gap) frequented by all the bands and roadies of that time being about half way back to London from the north, you would run into people like Marc Bolan (T-Rex) in the toilet next to you'. The Informant recalls that there was always an energetic musical atmosphere at the station that he recalls being taken to and so this may have been the one he is referring to.
Contact was also made by the Lead Investigator with Road Chef, the current owners of Blue Boar Services at Watford Gap. Road Chef hold an autograph book which is believed to have been used by a former Blue Boar employee at Watford Gap Services during the 1960s and 1970s. The Lead Investigator was provided with a copy of an undated autograph from this autograph book, purported to be JS's
During the 3rd interview, the Lead Investigator showed the Informant photographs of JS in the late 1950s. The Informant's immediate response was to confirm that the person in the photograph was the individual who he knew and recalled as "Jimmy". The Lead Investigator noted a very strong reaction by the Informant to the photographs and noted that he was adamant that the photographs were of "Jimmy". In a follow up discussion with the Informant on 7 April 2014 (the purpose of which was to maintain contact with the Informant to ensure that he felt supported), he reiterated his firm belief that the photograph he had been shown by the Lead Investigator of JS was a photograph of "Jimmy".
The Informant remembers that later in 1965 (after leaving Roecliffe Manor) he saw JS on the BBC show, Top of the Pops and recognised him as "Jimmy". He also recalls seeing JS doing a gig in a school in Market Harborough in 1970 or 1971. At this time, he wanted to confront JS about the abuse but was prevented from speaking to JS by other people who were in JS' entourage.
The Lead Investigator concluded following her interviews with the Informant that he was a sincere and honest individual.
The Leicester and County Convalescent Homes Report (1957- 1963) state mention visitors and gifts from the Loughborough branch of TOC H and the social committee of the Swithland Camp.
The Lead Investigator did find the name of a Trustee who, according to minutes of meetings from Roecliffe Manor, was a frequent visitor to Roeclifee Manor in the 1960s and showed cinefilm and took gifts to children there. However, this line of inquiry could be taken no further as the individual has since passed away.
http://www.leicestershospitals.nhs.uk/EasysiteWeb/getresource.axd?AssetID=27265&type=full&servicetype=Inline
Famous faces: Keith Richards is pictured in the 1960s at Watford Gap Services
…staging a play paying homage to the many travelling musicians from The Beatles and Dusty Springfield to The Rolling Stones, who have used it as a roadside watering hole.
1960s view
---
TOC H & Savile : Paedophiles Jimmy Savile & Colin Gregg were involved & Angus Ogilvy was vice-president
More on TOC H here
Sir Angus Ogilvy –Vice-Patron of TocH.
http://www.independent.co.uk/news/obituaries/sir-angus-ogilvy-26233.html
Jimmy Savile and Rev Dr PB Clayton Founder  Padre of TOC H 
http://www.bridgefm.org.uk/gallery/toc-h/
At Cuffley kept the long-running Jimmy Savile mini-handi dances (now rechristened Jimmy Savile Danceathons) alive.
In 2003 I even managed to get Jimmy Savile to attend…
https://tochcentenary.wordpress.com/2015/12/12/a-personal-journey-into-toc-h-2/
https://goodnessandharmony.wordpress.com/tag/jimmy-savile/
……………….
2014
Roecliffe Manor – Abuse by  Sir Jimmy Savile and allegations
The allegations Savile was involved in the death of a child came from a witness who said he saw the TV presenter and a friend with the girl at Roecliffe Manor children's home in Leicestershire during the 60s.
A report published by University Hospitals of Leicester NHS Trust said: "The Informant stated that he witnessed a girl, who he believes was called April or Elizabeth, being dragged across the garden at Roecliffe Manor by 'Jimmy' and another man.
"She appeared to be in a stupor. The next day the informant was told by the matron that this girl had died."
The paper concludes it could not corroborate the claim and said it had found "no reference to the death of a child at Roecliffe Manor".
But Leicestershire Police confirmed it is probing the claims. A spokesman said: "We have received the report on Roecliffe Manor and started an investigation to determine if abuse took place and if so to what extent."
The home was shut shortly after the alleged incident.
http://www.mirror.co.uk/news/uk-news/sickening-extent-jimmy-saviles-full-3769301
&
Leicestershire Police
 2 investigations. Ex-MP Lord Janner and Roecliffe Manor home near Loughborough
http://www.dailymail.co.uk/news/article-3025991/63-police-inquiries-2-100-victims-child-abuse-dossier-shames-Britain.html#ixzz3WQG2YcZd
Cops probe claim Jimmy Savile KILLED abuse victim in 1960s
Health Secretary Jeremy Hunt has today issued a grovelling apology on behalf of the NHS for allowing "wicked" Savile to prey on hundreds of patients aged five to 75.
One of the institutions was Roecliffe Manor children's convalescent home in Woodhouse Eaves, Leics, which closed shortly after the alleged death of the little girl.
A former resident of the home came forward to say he had been abused by the DJ as a young boy, when he was recovering from tuberculosis between the ages of four and nine.
He said he and a little girl were regularly taken out in a camper van by a man called Jimmy and a second man with a Scottish or Irish accent, and they would stop for picnics at service stations.
The witness – who first approached Operation Yewtree cops – told the NHS investigators he was abused by Savile on at least four occasions.
He also claims he saw the other child being "dragged away" by the
pervert, and he never saw her again.
The report published today says: "The informant stated that he witnessed a girl, who he believes was called April or Elizabeth, being dragged across the garden at Roecliffe Manor by 'Jimmy' and another man. She appeared to be in a stupor.
"The next day the Informant was told by the Matron that this girl had died."
Report author Sue Walters concluded sexual abuse is "likely to have taken place" at the home, but added: "It has not been possible to associate Jimmy Savile with the abuse".
She found no other record that Savile had ever visited the home, and "no reference to the death of a child at Roecliffe Manor".
However, she said the investigation was difficult because the events took place so long ago.
She also said the victim came across as "a sincere and honest individual" and gave a "consistent account of his memories of his time at Roecliffe".
Ms Walters said she had passed his complaint to police for further
investigation.
Leicestershire Police said its investigation into the alleged abuse was ongoing, and urged anyone with information to contact them.
https://www.thesun.co.uk/archives/news/935804/cops-probe-claim-jimmy-savile-killed-abuse-victim-in-1960s/
Sue Walters is an experienced consultant and has a long history of working with Children's Services in a variety of roles, from frontline as a Health Visitor to Director Level. She has experience of working to develop Integrated Adult and Children's Safeguarding services and policies. She previously set up and managed a national project working with adult survivors of childhood sexual abuse (The Surviving Homeless Project in Nottingham).
---
http://www.leicestershospitals.nhs.uk/aboutus/performance/publications-and-reports/roecliffe-manor-jimmy-savile-investigation/
Maurice Victor Clive Williams , who taught the queen's nephew, Viscout Linley, was due back in Bristol Magistrates Court Apr 21 2017 – no news reports, so far…

Williams and Haigh are due to appear on police bail at Brighton Magistrates Court on April 21.
http://www.sussexexpress.co.uk/news/barcombe-man-charged-with-historic-sex-offences-at-ashdown-house-school-1-7290435
Ashdown House School  East Grinstead, Sussex, England

The former headmaster of the £24,000-a-year prep school attended by Boris Johnson has been arrested on suspicion of child sex offences.
Clive Williams led Ashdown House school in East Sussex, whose former pupils also include the Homeland actor Damian Lewis, the Queen's nephew Viscount Linley and former Tory chief whip Andrew Mitchell, for almost 30 years.
He is understood to be the 69-year-old man who Sussex Police say they arrested and interviewed on Wednesday over alleged sexual assaults and child neglect.
Mr Williams was released on bail while investigations continue and is not charged with any offence.
The former headmaster of the £24,000-a-year prep school attended by Boris Johnson has been arrested on suspicion of child sex offences.
Clive Williams led Ashdown House school in East Sussex, whose former pupils also include the Homeland actor Damian Lewis, the Queen's nephew Viscount Linley and former Tory chief whip Andrew Mitchell, for almost 30 years.
Alumni: The Queen's nephew Viscount Linley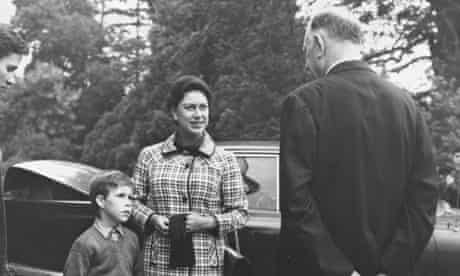 New boy: Viscount Linley, then aged 7, is left in the care of 'Billy' Williamson in 1969.
There was talk of blackmail and predatory older pupils encouraged by abusive teachers. That chimed with my adult perception of the bizarre sexualisation of life at Ashdown, especially the system of reward and discipline. At least two children I knew who had been given authority over younger kids used it to force sexual contact – Williamson seemed to have turned a blind eye. There was talk of connections with house masters at Eton, to which Ashdown fed pupils. There had been at least one suicide. There were more teachers in the complaint.
https://www.theguardian.com/society/2014/may/04/abuse-britain-private-schools-personal-memoir
The page showing who the directors were at ASHDOWN HOUSE SCHOOL TRUST LIMITED – can't be found…
https://webcache.googleusercontent.com/search?q=cache:Sak4s3_p35IJ:https://beta.companieshouse.gov.uk/company/01219420/charges+&cd=7&hl=en&ct=clnk&gl=us
The Confessions of Rev. Nicolas Stacey

Stanley Johnson (centre) with friends Norman Lamont and Leon Brittan
The hard choices that face the Father of the Mayor
Stanley Johnson
7 May 2008
By chance, Clive Williams, headmaster of Ashdown House, the Sussex prep-school which Boris and three of his siblings (Rachel, Leo and Jo) attended, telephoned me as I sat down to write this article to congratulate me on becoming First Father.
'What about this charge, Clive,' I asked, 'that Boris doesn't pay attention to detail?'
'Codswallop!' Clive replied. 'You can't write Greek and Latin prose as well as Boris did without having a supreme ability to master detail. If you're going to get it right, you have to be meticulous.'
https://www.spectator.co.uk/2008/05/the-hard-choices-that-face-the-father-of-the-mayor/
Here's one of Maurice Williams / Clive Williams' teachers:
Ex-teacher sentenced for sex offences at East Sussex boarding school in 1970s
Martin Haigh
A Brighton man has been given 12- year prison sentence for sexual offences a

gainst four pupils at an East Sussex boarding school, at Ashdown House School, where he was a teacher in the 1970s, and possession of indecent images of children.
---
---
Martin Haigh (pictured), 67, unemployed, of Lavender St, Brighton, was sentenced at Brighton Crown Court on Friday (24 March) after a four day trial on charges of offences against two of the boys, which had ended in his being convicted on the previous day.He was convicted of  four offences, one of indecent assault and three of gross indecency, against the two boys who were then pupils aged between seven and 12, at Ashdown House School, an independent preparatory boarding school near Forest Row, between 1973 and 1975 while he was a teacher there.At a previous hearing before the trial Haigh had also admitted seven other offences, three of gross indecency and four of indecent assault, against two other boys at the school during the same period.He also admitted an offence of possessing indecent images of children, found on a computer at his address when officers searched it in 2015. The images were taken from the Internet and there is no evidence that they were children known to him.Haigh was sentenced to a total of 11 years for the sexual offences and an additional one year for the possession of indecent images.He will be a registered sex offender for life and has been served with a Sexual Harm Prevention Order (SHPO) severely restricting his access to children and computers.The prosecution, authorised by the CPS, followed an investigation by East Sussex child safeguarding detectives after allegations were referred to them for the first time in January 2014.Police emphasise that there are no current or recent safeguarding issues at the school in relation to this case.Detective Constable Paul Deadman said; "This was a complex and protracted investigation, during which it became clear that Haigh had systematically taken advantage of the trust of young and vulnerable boys to abuse them for his own sexual gratification.
Boris Johnson
Jo Johnson
He is understood to be the 69-year-old man who Sussex Police say they arrested and interviewed on Wednesday over alleged sexual assaults and child neglect.
Mr Williams was released on bail while investigations continue and is not charged with any offence.
A spokesman for the family told The Times: 'We are all sad to hear this news. We were all four happy at Ashdown and will always be especially grateful to Clive Williams for his fantastic teaching.'
There is no suggestion that the Johnsons, Mr Lewis, Mr Mitchell or Viscount Linley were among the alleged victims.
Mr Williams took the helm of the school near Tunbridge Wells, Kent, with his wife Rowena in 1975 and remained until 2003, a time in which the school admitted girls for the first time.
Since he left, however, the 170-year-old school has become the centre of allegations of historic sexual abuse.
In December it emerged two former pupils were suing the school over abuse they claimed happened in the 1970s and involved 'more than one teacher'.
An email seen by the Daily Mail said: 'The effects of this abuse has damaged a number of pupils long into adulthood and it is felt among us that, as part of the healing process, it is important for us to take our power back and take action against such damaging and horrendous actions.'
Multiple complaints have been forwarded to officers from Sussex Police's Operation Mitre who have been in touch with more than 20 alleged victims, including some who live abroad.
The Sussex Police spokesman added: 'During January this year we were contacted by a firm of Solicitors representing a number of clients who have reported to them that they were sexually and physically assaulted by staff whilst they were pupils at Ashdown House School near Forest Row in the 1970's.
Scotland Yard detective and lawyers' daughter deny selling women for sex
Det Con Daniel Williams
DC Daniel Williams

, 37, and UCL student/artist/charity fundraiser –

Beatrice Nokes

, 21, are accused of offering three women through an

upmarket vice ring
Beatrice Nokes' mother works for a children's charity- Coram with Cherie Blair as a trustee
---
Beatrice Nokes – "charity fundraiser"
For which charities was Beatrice Nokes a fundraiser?
Student from Islington accused of selling young women for sex
(How old were the young women she allegedly groomed and sold for sex?)
Both parents are successful lawyers – she didn't need the money.
---
Beatrice Nokes, 21, a chemistry student of Caledonian Road, Islington and Det Con Daniel Williams, 37, appeared in court this morning charged with offering three women through an upmarket vice ring.
Michael Gold, for Nokes, indicated she will plead not guilty and added Nokes was keen to progress the matter.
But Williams, of Clarendon Drive, Putney, who appeared in a pinstripe suit alongside Nokes, has still to secure funding for his legal team from the Police Federation.
---
30th May 2015
BEATRICE  NOKES & Met police officer DANIEL WILLIAMS
The detective denied three charges of causing or inciting prostitution for gain, a single charge of controlling prostitution for gain and two offences of misconduct in a public office.
Williams, who was working at Tooting police station in South London at the time of the alleged offences, also denied three counts of voyeurism.
Nokes, of Islington, North London, and Williams are both on bail.
The trial is due to start in September next year (2016) and is expected to last between four and six weeks.
Lawyers' daughter 'groomed young women for high-class prostitution ring she ran with Scotland Yard detective
List of Police, Prison & Court Personnel charged or convicted of an offence 2009 to 2015 – V30 (20/05/2016)
---
Ceinwen Rowles is a solicitor specialising in education law at Coram Children's Legal Centre.
Patrons of Ceinwen's children's charity Coram
Patrons
Coram Children's Legal Centre has seven patrons who generously give the organisation their time, support and immense legal gravitas.
The Right Honourable, the Baroness Hale of Richmond
Paul Bloomfield, Solicitor
Cherie Booth QC
Jane Hoyal, Barrister
Anne-Marie Hutchinson OBE
Sir Andrew McFarlane, Lord Justice of Appeal
Professor Sir Nigel Rodley
Naomi Angell
http://www.childrenslegalcentre.com/index.php?page=patrons
Queen and Prince Philip visits Coram children's charity 2009
www.dailymail.co.uk/news/article-2969041/Lawyers-daughter-groomed-young-women-high-class-prostitution-ring-ran-Scotland-Yard-detective.html#ixzz4UK8w13rs
CORAM AND THEIR CHILD TRAFFICKING ANTICS
Queen and Prince Philip visits Coram children's charity 2009
---
7 August 2015
The British Association for Adoption and Fostering (BAAF) closed last week and is being run by administrators.
Much of its work in England will go to the Coram Group and in Scotland to St Andrew's Children's Society.
The British Association of Social Workers called the collapse "surprising…. given the extra cash pumped by government into adoption".
In a statement BAAF chief executive Caroline Selkirk said "significant changes and prevailing economic conditions" meant it had "sadly not been possible to sustain the organisation".
The National Adoption Register for England is now run by First4Adoption (jointly run by Coram and Adoption UK).[8][9]
Coram also provides sheltered housing and support for care leavers.
One man's opinion of Coram CCLC:
There can be few more depressing sights than a charity proclaiming to act on behalf of children, whilst doing it's damndest to deprive them of their most basic of human rights – their right to a father.
 
That's been the role of Coram Children's Legal Centre (CCLC), an organisation, supported by Cherie Blair, that appears to have perverted the noble intentions of it's namesake, philanthropic sea captain, Thomas Coram. In 1741 he established the Foundling Hospital for the 'education and maintenance of exposed and deserted young children'.
Little could he have known that 270 years later, the UK's first children's charity, one that bears his name, would be actively denying millions of British children their human rights to a father.
 
The disgracefully named 'Shared Parenting Consortium' is led by the CCLC and includes the NSPCC. It is not, as one is led to believe by its title, a consortium supporting shared parenting. In fact, it actively opposes shared parenting.
It's like Jimmy Saville setting up a consortium supporting abuse victims. Hopefully one day, these people will be exposed in exactly the way and held to account for their actions.
But this isn't the only deceit used by the CCLC. You might think – as some have – that the 'Parental involvement' law championed by these organisations was some sort of victory for dads.
 
Nothing could be further from the truth. It's a scam. These people openly oppose shared parenting and get you, the taxpayer, to fund them to take your children from you.
 
Don't forget, this includes the NSPCC who have opposed equality and shared parenting and refused repeated calls from Fathers4Justice to investigate the abuse of children in secret family courts. This despite being presented with reams of evidence. Talk about turning a blind eye.
These organisations then use the wholly discredited '90% of cases are settled out of court' quote which is based on a decade old sample of less than 1,000 people. If everything is so rosy, why are there 4 million children living without their fathers this Christmas?
Thomas Coram must be so proud.
Matt O'Connor, Founder, Fathers4Justice
and
CORAM AND THEIR CHILD TRAFFICKING ANTICS
---
28 Nov 2014,
A serving Metropolitan Police officer will appear in court charged with voyeurism offences. Daniel Williams, 36, a detective constable on Wandsworth Borough, was arrested on Wednesday, 19 November, and charged on that same day with 3 counts of  voyeurism He has bailed to appear at Westminster Magistrates' Court on Monday, 1 December.
---
4 Feb 2015
His full charge sheet includes three counts of voyeurism, two of misconduct in a public office, one of causing or inciting prostitution for financial gain, and one of concealing criminal proceeds.
He was charged along with Beatrice Nokes, 21, from Colchester, who was charged with three counts of causing or inciting prostitution for financial gain.
A Met police spokesman said: 'Following a hearing at Southwark Crown Court on 4 February, both are next due to appear on bail at the same venue on 25 February for a plea and case management hearing.
'Both were arrested on 8 October 2014 as part of the same operation by the Directorate of Professional Standards Anti-Corruption Command.'
---
Dec 15 2016 Hearing finished for Daniel Anthony Williams

Dec 16 2016 – Hearing finished for Beatrice Nokes
No news reports
---

---
---
---
---
---
---
DISCLAIMER: THE POSTING OF STORIES, COMMENTARIES, REPORTS, DOCUMENTS AND LINKS (EMBEDDED OR OTHERWISE) ON THIS SITE DOES NOT IN ANY WAY, SHAPE OR FORM, IMPLIED OR OTHERWISE, NECESSARILY EXPRESS OR SUGGEST ENDORSEMENT OR SUPPORT OF ANY OF SUCH POSTED MATERIAL OR PARTS THEREIN.