Difficult to disassemble facts from conjecture in the pizza stories. However there is now an army of investigators on social media who are prodding at all and any info. That of itself raises awareness of the nature of the abuse rings – much like the football revelations are doing in the UK.
If the elite thought that they could use this to turn off the tap – I personally think they have made a wrong call. It's like the 'post truth' – 'Fake' news meme.
There are a wealth of new sites to explore and check out. Sure -they will attempt to close out alt media – but it won't be tomorrow. So until then – the more dot joining the better. Eventually decent people power will rectify the current imbalance.
---
An epidemic of destroying the lives of children by the Old World Order has been taking place globally.  
Their abuse is a source for them of fulfilling evil rituals and pleasures within their Baal-based belief system, and also a source of fund-raising through mafia enterprises, human slavery, trafficking, pornography, and prostitution.
Furthermore, they have used these children for blackmail of top world leaders by either luring these men into temptation or by drugging them at parties and taking photos of them with the children (according to testimonies of survivors).
---
#Pizzagate is important as it brings to the attention of many people not previously aware, not only the extent of child sexual abuse but also the extent of ritual abuse, mind control and the Luciferian / satanic belief of many of the "leaders" of the world, who are actually a huge criminal cabal in charge of corporations who wage war, and release propaganda and diseases amongst the rest of us.
Often people have trouble believing that some people, who look the same as us, can be so "evil" and do such things as rape babies and traffick children. It is easier to believe when you understand that they are psychopaths who have no empathy and their belief is to "do as thou wilt", and to invert anything good and they actually derive energy from their rituals and abuse. Many are mind controlled themselves from an early age and just repeat the indoctrination and behaviour perpetrated on them, as Hollywood proves. They arrive at their power and position because they are controllable by blackmail.
The child abuse network is global, and involves many secret societies as well as many people in government, so we are up against some strong forces, but we are stronger and if you can help, please do by researching and investigating and spreading the child abuse information.
The corporate media amusingly has launched their unintentionally ironic "fake news" agenda to attempt to discredit #pizzagate.
Labor Secretary nominee Alexander Acosta gave 'sweetheart deal' to sex offender Jeffrey Epstein
President Trump's pick for Labor Secretary is likely to face scrutiny for the "sweetheart" deal he gave to billionaire convicted pedophile Jeffrey Epstein.
http://www.nydailynews.com/news/national/labor-pick-acosta-gave-sweetheart-deal-sex-offender-epstein-article-1.2975065
http://www.nydailynews.com/news/national/labor-pick-acosta-gave-sweetheart-deal-sex-offender-epstein-article-1.2975065
---
Stringing Cheese: Understanding Jeffrey Epstein's "Little Black Book"
---
http://www.dailymail.co.uk/news/article-2507733/Hundreds-British-paedophiles-large-Project-Spade-fails-net-UK.html
Boys For Sale (1981 Forgotten Documentary)
An enlightening documentary broadcast before the onset of the so-called 'Satanic Panic' in the USA. This documentary therefore provides us with insight into the actuality of the situation before information became skewed by the subsequent propaganda and hysteria of the late 80's and 90's. The horrific details as outlined by Tom Philpott in this documentary are truthfully reflective of what was happening then, what continued to happen throughout the 'Satanic Panic', and what continues to happen today in all of the major metropolises of the Western World.
31 July 2017
---
Monday, February 6, 2017
---
6th November 2016
'The Finders or The Franklin Cover-up' was perhaps one of the most terrifying glimpses into the elite paedophile rings seen to date. Between 1988 and 1991 the Republican Party in America was implicated in an elite child prostitution ring, not too dissimilar from the Elm Guest House scandal in the UK with the Conservative Party. The former President of the Untied States George H. W Bush was implicated in the Franklin Cover-up although no charges were ever filed.In 1989 The Washington Times ran a front-page article that stated that call-boys as young as 15 years old took midnight tours of the White House that implicated Bush. One of the men arrested was Craig J. Spence, he feared for his life as he allegedly knew some very dark secret about George H. W. Bush. He said he was afraid that the CIA would kill him and make it look like a suicide. He died in mysterious circumstances in a hotel room; coroners said the cause of death was suicide.But what could he have known that would have led to his murder? Bush was head of the CIA after all between 1976-77 so he would have had the connections to orchestrate an assassination. He was met with fierce controversy when he was appointed as head of the CIA because of his involvement with Watergate and his advocating of Richard Nixon during the fallout.
The Franklin Cover-up is far more insidious and its history is incredibly disturbing. If any of it was true, anyone who could expose it would be a target for those in power. It has been speculated that George H.W Bush ran the Congressional Blackmail Child Sex Ring in the 1980's or 'Operation Brownstone/ Operation Brownstar'. It is alleged that Bush would take children from orphanages to Senator Barney Frank's condo (Brownstone) where U.S. Senators and U.S. Congressman would drug and rape them.Anyone who could expose this as truth is either dead or hiding all incriminating evidence expunged, it has since been cast adrift in the realm of conspiracy theories. Whistleblower Stew Webb a former United States Marine has been trying to expose the extent of Bush's involvement with the child prostitution ring. He said; "The true story has never been told that children from orphanages all across America during the 1980s came to Washington DC, paid by the US Taxpayers, to unknowingly participate in the Congressional Blackmail Child Sex Ring."Webb has also claimed that an investigator Ted Gunderson was hired in the 1990s to get rid of any witnesses or children who may have been transported to Washington DC. Gunderson allegedly met Bush in 1988, one year before Spence's 'suicide'.
According to sources, Bush would be there to greet the children with Dick Cheney and John Sununu as they arrived at the White House of the Vice Presidents home. The children would be put up in a hotel with their caretakers and later on the children would be picked up and taken to Senator Barney Frank's condo, the caretakers assuming absolutely nothing was amiss would think nothing of the children being escorted by a government official.The caretaker would then receive a phone call saying that the children were asleep after the White House State Dinner and could not return to the hotel room and that they would be returned tomorrow morning. It was not until 6 months later than the children would start saying unusual things implying that they were sexually abused, the caretakers began to ask questions and approached People Magazine.People Magazine spent a million dollars investigating all the orphanages that had made claims that the children they cared for were abused. The journalist that Webb spoke to about these claims was never allowed to publish the story. Could this all be true, or is it a conspiracy theory where all the dots are being connected in a way that suits the theory? After more than 25 years the truth is buried deeper than we can ever dig and as with recent scandals power can simply make anything disappear.
http://www.neonnettle.com/features/414-did-george-hw-bush-really-run-a-child-prostitution-ring-in-the-80s-
Counter Intelligence – 'The Strategy of Tension'
The Clinton-Silsby Trafficking Scandal And How The Media Covered It Up
link
---
Pizzagate repo updated [Alefantis Threats/Voat-Dyncorp connection/new infographics]
ausbitbank 68 in pizzagate
Kitezh Orphanage and Ecologia Youth Trust share mutual ties and ancestry through the Psychosynthesis  Institute Teens and Toddlers and ARK (a part of the Clinton Foundation) with Tavistock, the Huxley Associates and Miltary Intelligence in Britain and the US.
Psychosynthesis' founder then ties back through Alice Baily to Lucis Trust and finally returns to the occult foundations of the UN.
The New Cult in Washington

The Meditation Room, Black Monolith
United Nations Headquarters
In the center of the room he placed a six-and-half-ton rectangular block of iron ore, polished on the top and illuminated from above by a single spotlight. This block, which was a gift of the King of Sweden and a Swedish mining company was the only symbol in the Room. Mr. Hammarskjöld described it as "…a meeting of the light, of the sky, and the earth… it is the altar to the God of all….

King of Sweden and wife Louise Mountbatten

Louise Mountbatten – sister of Louis Mountbatten, 1st Earl Mountbatten of Burma, an aunt of Prince Philip, Duke of Edinburgh
http://blogs.jocolibrary.org/staffpi…10/06/3001.jpg
A child sex ring with 500 customers was based in a cellar below the United Nations Children's Fund in Brussels, claim police.
Lucis Trust provides worldwide financial support for the Arcane School, World Goodwill, Triangles, Lucis Publishing, Lucis Productions, Lucis Trust Libraries, and the New Group of World Servers. Maintains the UN meditation room.
Lucis Trust is the Publishing House which prints and disseminates United Nations material. Lucis Trust was established in 1922 as Lucifer Trust by Alice Bailey as the publishing company to disseminate the books of Bailey and Madame Blavatsky and the Theosophical Society.
Due to public outrage over the creepy name of the publishing company, it was changed one year later to Lucis Trust.
---
In an Alice Bailey's book called "Education for a New Age;" she suggests that in the new age,
"World Citizenship should be the goal of the enlightened, with a world federation and a world brain."
In other words, a One World Government, aka, a New World Order.
At one time, the Lucis Trust office in New York was located at 666 United Nations Plaza and is a member of the Economic and Social Council of the United Nations under a slick program called "World Goodwill."
Lucis Trust is sponsored by among others Robert McNamara, former Minister of Defense in the U.S.A., president of the World Bank, member of the Rockefeller Foundation, and Thomas Watson (IBM, former ambassador in Moscow).
Lucis Trust sponsors among others the following organizations:
UN
Greenpeace Int.
Greenpeace USA
Amnesty Int.
UNICEF
The United Nations has long been one of the foremost world harbingers for the "New Spirituality" and the gathering "New World Order" based on ancient occult and freemasonic principles. Seven years after the birth of the UN, a book was published by the theosophist and founder of the Lucis Trust, Alice Bailey, claiming that:
"Evidence of the growth of the human intellect along the needed receptive lines [for the preparation of the New Age] can be seen in the "planning" of various nations and in the efforts of the United Nations to formulate a world plan… From the very start of this unfoldment, three occult factors have governed the development of all these plans."
[Alice B. Bailey, Discipleship in the New Age (Lucis Press, 1955), Vol. II, p.35.]
To this end, the Lucis Trust, under the leadership of Foster and Alice Bailey, started a group called "World Goodwill" (an official non-governmental organization within the United Nations).
http://www.lucistrust.org (Here's their Satanic website). On the main page of the Lucis Trust website, they state:
"The worldwide activities of the Lucis Trust, founded by Alice Bailey and Foster Bailey, are dedicated to establishing right human relations.
The activities of the Lucis Trust promote the education of the human mind towards recognition and practice of the spiritual principles and values upon which a stable and interdependent world society may be based. The Lucis Trust is non-political and non-sectarian. It sponsors no special creed or dogma."
---
Mountbattens, Prince Philip, and Esther Rantzen – all closely linked to Sir Jimmy Savile
Sir Jimmy Savile was first introduced to the Royal Family, he reveals, by Lord Mountbatten.
Savile was first introduced to the Royal Family, he reveals, by Lord Mountbatten. In 1966, Jimmy became the first civilian to be awarded a Royal Marines' green beret. Mountbatten was comm­and­ant general at the time
"Coming from Lord Louis, who was the favourite uncle of Prince Philip, that was quite something," he says. "So obviously I hooked up with the Prince – what was good enough for Lord Louis was good enough for him."
http://www.express.co.uk/expressyourself/43798/How-Jim-really-did-fix-it

Esther Rantzen's father worked as director of telecommunications at the UN and her Aunt Ada Leverson was one of Alistair Crowley's sex-magick partners..
It's said that TMA-1, the black monolith that had been found on the Moon in 1999, was brought to Earth in 2006 and then installed in front of the United Nations Building in New York City
Stanley Kubrick and Arthur C. Clarke in Kubrick's apartment office on Central Park West, New York, during the writing of 2001
3001: The Final Odyssey (1997) is a science fiction novel by Sir Arthur C. Clarke. It is the fourth and final book in Clarke's Space Odyssey series.
(Where Icke got his ideas from??)
This novel begins with a brief prologue describing the aliens who created the black monoliths. They apparently evolved from "primordial soup", and over the course of millions of years, turned into a space-faring species. As they explored the Universe, they saw that few intelligent species ever successfully evolved. Therefore, they traveled the universe and catalyzed the evolution of intelligent species wherever they went, including Earth, by increasing the evolving species' odds of survival. Upon reaching Earth, they performed experiments on many species to encourage the development of intelligence. Then they left, leaving their black monoliths behind. After visiting the Earth, the extraterrestrials continued to evolve, eventually to the point where they found a way to impress themselves into the fabric of space and time, thus becoming noncorporeal beings. Meanwhile, back in the Solar system, the alien monoliths continued to watch over humanity. However, sometimes the monoliths were prone to degenerating and acting independently of their original programming.
3001 follows the adventures of Frank Poole, the astronaut who was killed by the HAL-9000 computer in 2001: A Space Odyssey
Poole is next taken home to explore and learn about the Earth in the year 3001, a millennium after he left it. Some of its notable features include the BrainCap, a brain-computer interface technology that connects a computer directly to the human brain,…
During the 26th century, the remains of an alien monolith had been found in the Olduvai Gorge in East Africa (the one that had kickstarted human evolution). It's said that TMA-1, the black monolith that had been found on the Moon in 1999, was brought to Earth in 2006 and then installed in front of the United Nations Building in New York City.

Olduvai is the location of the first monolith in Arthur C. Clarke's 2001: A Space Odyssey series of books.
In 1960, Mary Leakey and son Jonathan found another, smaller form of hominid at Olduvai that they believed was different and more advanced. They called it Homo habilis (handy human) because it appeared to be the first human to use tools. The designation of these two new groups raised a great deal of controversy.
The science fiction writer Arthur C Clarke has met Prince Charles at a banquet in Sri Lanka just days after postponing a ceremony to be invested with a knighthood because of newspaper allegations saying he was a paedophile.
http://news.bbc.co.uk/2/hi/53944.stm
'Paedophile' Arthur C Clarke sparks protests in Lanka
Child right activists in Sri Lanka have expressed shock over science fiction writer Arthur C Clarke's confession in a newspaper interview of a life of paedophilia and called for his deportation just around the time Prince Charles was to knight him.
Clarke, 80, widely regarded as a visionary and author of the celebrated 2001: A Space Odyssey and some 80 other books, was quoted as saying in the interview published in London's  Mirror that having sex with children was all right.
"Once they have reached the age of puberty, it is OK… It doesn't do any harm," said Clarke, who has lived in Sri Lanka for 40 years.
"I am trying to think of the youngest boy I have ever had because, of course, you can't tell it here.
I think most of the damage comes from the fuss made by hysterical parents afterwards. If the kids don't mind, fair enough," he was reported to have said in the interview which was conducted at his house.
Paedophile Arthur C Clarke with Queen Elizabeth and Prince Philip
Prince Philip – Bohemian Grove
The British Royal Family: 50 Personal Connections to Child Sexual Abuse
It goes way beyond Jeffrey Epstein and Prince Andrew. The British Royal Family have employed and befriended some 50 reported sex offenders. Why? It's time they answered some *very* urgent questions.
---
30 Years of ChildLine: Reflections from a Witness Seminar
2016
Speakers elaborated the nature of voluntary action, and the motivations and contexts that facilitate or disable the establishment of a service such as ChildLine.  Many paid tribute to Rantzen's role in pushing through the introduction of ChildLine, including in her work at the BBC and forging links with BT. Rantzen was also instrumental in persuading parliamentarians to provide funding to the untested charity.  Panellists also talked about the role of chance in the establishment and success of a charity.
MacLeod recalled Rantzen meeting Cherie Booth at the hairdresser in 1992, and was able to persuade her to get Hilary Clinton to speak at a ChildLine conference on children and the courts.
The source for this claim is Erik Prince, the founder of the security firm Blackwater (yes, that one.) In an exclusive interview at Breitbart News, Prince first states that the NYPD is "ready to make arrests in Weiner case."
Prince pivots from the Weiner laptop investigation to claiming that Hillary Clinton accompanied Bill Clinton and billionaire convicted pedophile Jeffrey Epstein to "sex island" (aka "sex slave island").
"They found State Department emails. They found a lot of other really damning criminal information, including money laundering, including the fact that Hillary went to this sex island with convicted pedophile Jeffrey Epstein. Bill Clinton went there more than 20 times. Hillary Clinton went there at least six times."
Mr. Clinton flew on the billionaire's convicted paedophile, Jeffrey Epstein's infamous jet more than a dozen times — sometimes with a woman whom federal prosecutors suspect of procuring underage sex victims for Mr. Epstein. Fox News reported Friday that records show Mr. Clinton declined Secret Service protection on at least five flights.
The network's investigation reveals Mr. Clinton flew on the Boeing 727 "Lolita Express" 26 times, more than doubling the previously reported 11 trips.
"Bill Clinton … associated with a man like Jeffrey Epstein, who everyone in New York, certainly within his inner circles, knew was a pedophile.
Why would a former president associate with a man like that?" said Conchita Sarnoff of the Washington, D.C.-based nonprofit Alliance to Rescue Victims of Trafficking, Fox reported. Ms. Sarnoff also authored a book on Mr. Epstein titled "TrafficKing."
Mr. Epstein was arrested in 2005 and signed a plea agreement in 2007 with the U.S. Attorney's Office, accepting a single charge of soliciting prostitution. He agreed to a 30-month sentence, registered as a "Tier 1" sex offender with the U.S. Virgin Islands and paid dozens of young girls
Sir Jimmy Savile and Tony Blair
Powerful friends: Jimmy Saville with then Prime Minister Tony Blair in 1998. The event at Chequers took place a year later
Bill Clinton, Donald Trump, and Tony Blair Were All in 'Black Book' of Contacts Kept by Epstein
Prince Andrew and friend Epstein – multiple entries in Epstein's black book
FINAL FIX: Prince Andrew helps Sir James
Prince Andrew, Duke of York commanded HMS Cottesmore from April 1993 until November 1994.
http://www.network54.com/Forum/506171/thread/1394417596/last-1396388102/Jimmy+Savile+1989-2012
Jimmy Savile kissing Barbara Bush at Stoke Mandeville
Jimmy Savile with Secret Service agents at Stoke Mandeville where he was allowed free rein to abuse

---
Savile's favourite restaurant – Flying Pizza Restaurant
The influence Savile claimed to wield over the police is shocking, but was no secret at the Flying Pizza, where the TV presenter would talk of his "hotline" to officers. "He used to come in here on his own and talk about the Friday meetings," says Francis, a 63-year-old retired doorman who knew Savile well from the late Sixties onwards.
Speaking for the first time, he says: "He used to take great delight in telling people that if he had any problems, his friends at Millgarth [the former city centre West Yorkshire Police headquarters] would sort it out. He would say: 'If I think I've got a problem, all I've got to do is make a phone call.' "
Francis's friend Steve, who was also a doorman, recalls: "He would say it specifically to us because he knew what we did for our jobs. Basically, he had the keys to the city."
As Savile's fame grew, so did his influence over the police. One retired Leeds inspector, who served as a young police constable in the Chapel Town division, which covered Roundhay in the mid-Eighties, recalls regular trips by officers – including Mick Starkey – to visit Savile at his flat.
"It was just as if it was an accepted something that happened. I didn't really ask questions about it," says the former inspector, who declined to be named. "One morning they set off in a police car, there were about three or four of them. It was as if they were all going there for some reason. They were all on duty and all in uniform. I knew he had a relationship with the police, and that is not unusual as a high-profile person. But whether Savile would see that in terms of protecting himself, I don't really know."
Clearly, Savile relished boasting of his friends in blue, but it is not clear how far that influence extended. In the early Sixties, according to his autobiography, he referred to another brush with the law, when he was approached by police asking him to help trace a missing girl.
"If she comes in, I'll bring her back tomorrow but I'll keep her all night first as my reward," Savile told a female officer who had gone to question him. He went on: "The lady of the law… was dissuaded from bringing charges against me by her colleagues, for it was well known that were I to go I would probably take half the station with me."
It is known that Savile made a number of financial contributions to charities linked to West Yorkshire Police. At one point the force invited him to be the voice of a new anti-burglary campaign.
On one occasion in 1983, Savile attended a monthly official lunch at Millgarth with six senior officers and guests who included judges, barristers and business leaders.
The incident is mentioned in an internal report compiled by West Yorkshire Police into Savile's relationship with the force, which is currently being assessed by the IPCC. The findings of the watchdog, which is also investigating police conduct in matters relating to Savile in nine other forces, are expected to be published within weeks.
The West Yorkshire report – dubbed Operation Newgreen – reveals that complaints about Savile's behaviour were mishandled a number of times, including in 1998, when its officers failed to properly record an anonymous letter forwarded by a Metropolitan Police officer from its clubs and vice unit. The letter stated that it was "common knowledge within the team in the late Eighties and early Nineties that Savile was a paedophile".
Following the report's publication in May, Jon Christopher, who last week stepped down as chairman of the West Yorkshire Police Federation due to ill-health, said he feared it could be seen by the public as a whitewash because of poor police records kept regarding the entertainer. "
At least eight West Yorkshire Police officers are thought to have attended Savile's Friday morning clubs, which ran for almost 20 years. Inspector Starkey and Matthew Appleyard, a sergeant serving in Wetherby police station, were previously named as members by Savile's biographer. Neither could be reached for comment yesterday. West Yorkshire Police will not release the names or ranks of the other officers who are known to have attended.
Hairdresser Howard Silverman, a long-term friend of Savile's, says he remembers four or five officers who used to go regularly.
Thursday, 17 September 2009
Apocalypse Now Then
13th February 2004
Adriano, who founded the Flying Pizza in 1984 had an air of the mafioso about him – that's not to say that he IS mafioso!  I don't need any more horses heads on my pillow, thanks.  However, his authoritative air undoubtedly helped make his restaurant the only place to be seen in Leeds throughout the eighties and nineties.  So when news that Martin was buying out Adriano started to spread, we feared the worst.
---
A few thoughts on this…
If he was involved in "fixing" Diana's death, it makes total sense for him to be seen in public, miles away from the scene.
He'd organised for 42 groups of people in different locations across the country, to walk at exactly the same time – on the day one of the most-loved women in the world died. It smacks of dancing on her grave, if he had prior knowledge of the date her death was planned for.
Did he really have a quadruple heart bypass less than three weeks earlier?… Or was he out of the public eye because he was tending to "business"? I don't believe anything he ever said. He had a penchant for baring his chest, either completely naked or through string vests, for years after 1997. Has anyone ever noticed any scarring?
Finally, his tribute to Diana. It's odd. It's more than tad blase: "A dreadful thing to happen"??? That is understatement.
1999 – Savile – 2 years after his quadruple bypass -no scar
Jimmy Savile and Wagim El Masry Director of the Centre of Spinal Studies and chairman Richard Burbidge at the Oswestry Orthopaedic Hospital for the unveiling of the plaque in 1999
Savile's death on the morning of October 29, 2011, was certified by Prof Alistair Hall, his cardiologist, who had been called to his flat by the concerned caretaker and family members.
Savile and Leeds General Infirmary friend Prof Alistair Hall
Professor Alistair Hall, the award-winning Leeds cardiologist and Jimmy's close friend, was one of the last to see Jimmy alive.
The senior cardiologist, who carried out Sir Jimmy's quadruple heart bypass operation a decade ago, said the broadcaster and sportsman was an amazing person who fully deserved to be honoured publically
Professor Alistair Hall, senior consultant cardiologist at Leeds General Infirmary and St James's Hospital, said: "I am 100 per cent in agreement that the wonderful Sir Jimmy should be made Freeman of the City.
Former Norwood chief executive Norma Brier recalled Jimmy Savile's visit to Ravenswood Village in 1989. "He came to open the Ravenswood fair and was a great hit, turning up in his gold Rolls Royce. He walked around chatting to the residents and spent lots of time there. We were very grateful for his support."
"One minute he'd be talking by phone to The Boss (Prince Charles) and the next minute he'd be walking through the doors of the Flying Pizza on Street Lane, Leeds
Pop star Jeff Christie, of Yellow River fame, knew Jimmy from his earliest days in the music business.
"Everyone knows what he did for charity, but Jimmy was also a great supporter of me from way back in the Outer Limits days," he recalled.
"I'd worked with Jimmy since Mecca days and Top of the Pops back in the 60s. He was a fan and was thrilled when the Flawed Masters album came out.
"I took a copy over to his flat as a thank you and was stunned when he took me out for dinner at the Flying Pizza.
"Jimmy was a great character and a mentor. If we were being played on the radio he'd always say something nice about me.
"Jimmy was highly supportive. I'd knew him a long time and he was proud a Leeds lad had made it big at the time. I'll remember Jimmy as an iconic figure and one off."
Paedophile TV presenter Jimmy Savile was caught groping a teenage girl by cameras filming a Louis Theroux interview.
Sickening pictures show arch-pervert Savile rubbing himself on the teen and touching her bottom in front of her mother, who he is believed to have known, at the Flying Pizza restaurant in Leeds in 2001.
Theroux and Savile are then seen laughing and joking as they leave the Flying Pizza in Leeds.
Dad-of-three Theroux admits he developed "something like a friendship" with Savile, who is said to have abused 1,000 victims over six decades.
Final embrace: Sir Jimmy Savile and Sue Hymns' last date at their favourite pizza restaurant, two months before his death at the age of 84
TWO LONG-TIME friends and veterans of hospitality are joining forces to open a new £2m restaurant in Leeds.
---
Facebook 'fact checker' – Snopes – who will arbitrate on 'fake news' is accused of defrauding website to pay for prostitutes – and its staff includes an escort-porn star and 'Vice Vixen domme'
Facebook has announced plans to check for 'fake news' using a series of organizations to assess whether stories are true 
One of them is a website called Snopes.com which claims to be one of the web's 'essential resources' and 'painstaking, scholarly and reliable' 
It was founded by husband-and-wife Barbara and David Mikkelson, who used a letterhead claiming they were a non-existent society to start their research 
Now they are divorced – with Barbara claiming in legal documents he embezzled $98,000 of company money and spent it on 'himself and prostitutes' 
---
Morrissey
Salford Lads' Club comes up in PizzaGate…famous album cover shot there
Despite being a millionaire, Jimmy Savile had a derelict building near the Salford Lads' Club – about 2 miles away  link
---
"JS had a Salford Corporation flat there"
Investigation into allegations about Jimmy Savile at Broome House Children's
Home (Broome House), The Sarah Laski Children's Home (Sarah Laski), and
An abuse victim preyed on at a Manchester children's home today speaks of his ordeal and tells how he was also molested by disgraced DJ Jimmy Savile.
The man says the boss of Broome House children's home, later jailed for targeting boys in his care, introduced the DJ to him when he was 13.
He alleges Savile plied him with alcohol and then

took him to his flat in Salford to abuse him.
Now 56, the victim has spoken about the ordeal he says he suffered while living at the Didsbury children's home, in the 1970s.
He recalls how days after being sexually assaulted by a member of staff at the home, one of the wardens, Ronald Hall, drove him to meet Savile at Piccadilly train station.
He says Hall drove the pair back to the children's home, where the victim claims he was told to go to Savile's car and persuaded to drink alcohol.
He said: "I remember having a sip. It could have been vodka. Everything just seemed dizzy. I went to get the door and I remember missing the handle. I remember Savile coming out to the car and saying something like 'why have you been so long?'. I can't really remember much after that."
He says his next memory was waking up on the floor of Savile's home in Salford 'near Bury New Road'. He believes he had been sexually assaulted.
---
The paedophile broadcaster ran a string of nightclubs across Manchester in the early to mid-1960s but was happy to live alone in a dilapidated house with no kitchen, no kettle and painted black walls to cover up falling plaster.
Meeting the FAB Four and spending the whole day with The Beatles at the Ardwick Apollo 1963. The photo is all thanks to the great Harry Goodwin famous Top of The Pops Photographer who set this picture.
Harry Goodwin with some of his pictures of The Beatles
A revered Manchester photographer allegedly took pictures of a 'pornographic nature' backstage while working at Top of the Pops, a leaked draft report says.
Dame Janet Smith, who led the review into Jimmy Savile's sexual misconduct at the BBC, said in the early version of her report that respected snapper Harry Goodwin allegedly took indecent images of teenage girls in his dressing room.
Mr Goodwin, who was famous for photographing some of the most famous bands during the sixties and seventies, died in September 2013 and was widely admired for his work .
The retired judge's inquiry report, not due to be published for another six weeks, also cites a report from a police investigation, which says Goodwin, who died in 2013 aged 89, showed 'blues films' to TOTP staff and 'members of the popular music community'.
Goodwin, who was born in Rusholme and grew up in Chorlton , was TOTP's photographer from its launch in 1964 to 1973.
He also had spells on the BBC's Harry Worth Show and took pictures for the Radio Times.
Goodwin snapped The Beatles at their Apollo show in Manchester in the early 1960s before earning his big break on TOTP – capturing stars including John Lennon, Jimi Hendrix, Elton John, Michael Jackson, Stevie Wonder and The Rolling Stones.
In the report, Smith says BBC bosses did not properly investigate claims against the photographer after the national newspaper probe.
The BBC received a number of "wake-up calls" relating to allegations of sexual misconduct
The first wake-up call concerned the activities of Harry Goodwin, the programme's stills photographer from 1964, who allegedly took pornographic photos of girls in his dressing room after the show
Ray Teret and Beatles –
Teret was photographed with the Beatles in his 1960s heyday when he was Savile's support DJ, chauffeur and sidekick.
Teret and Savile shared a flat in Salford. Teret later became a DJ for Radio Caroline.
The historic sex abuse trial of his associate and chauffeur Ray Teret heard that Savile lived in Great Clowes Street, Higher Broughton, near to one of his nightspots – the Jimmy Savile Disc Club.
The property was described as "ramshackle" by Alan Leek, a junior reporter at the now-defunct Manchester Comet newspaper in the mid-60s.
He was sent to Savile's home to interview him about why "a millionaire" was being given a brand new flat by the council because the property was due for demolition.
He, too, recalled that the walls had been painted black.
"It was very dark was the overall impression I got," he told the court. "Dark and tatty."
He said Savile had four cars – two Rolls-Royces, a three-wheel Isetta bubble car and an E-type Jaguar.
He said Savile's home was "semi-derelict" and that was why the council was knocking it down.
Mr Leek said: "He (Savile) said 'I'm entitled to a flat, I need a base to work from in Manchester'."
1960s pop group 'visited same paedophile brothel as Savile': Unnamed band were referred to police intelligence in 1964, previously secret documents reveal
Secrets of Jimmy Savile's lair uncovered as police find mural of sex abuse victims
Unseen footage shows officers searching evil Ray Teret's old flat and finding graffiti containing messages and ­signatures from about 40 girls
While Savile was never brought to justice, the evidence proved his ­chauffeur was lying to police when he claimed he did not know his accusers.
On Sunday night, a documentary shows decorators steaming away wallpaper in the paedophile lair, above Teret's old record shop in Sale, Manchester.
Savile 'raped girl, 15, in flat'
Jimmy Savile raped a 15-year-old girl with another DJ who told her "you should be thanking us", a court has heard.
Former Radio Caroline DJ Ray Teret took the naive teenager to a flat in the Manchester area in a bubble car in the early 1960s and she "couldn't believe it" when she found Savile was there, a jury was told.
But Teret's trial in the city was told how Savile then raped the girl followed immediately by Teret.
The Queen visits Manchester. Queen Elizabeth pictured here with the Mayor of Salford. 24th May 1961
Another children's home in Manchester where Savile allegedly abused children – Sarah Laski home, Manchester
---

Panic!: Jimmy Savile, The Smiths & Synchronicity
There are rumors about Morrissey's early life, and hints at abuse, he is said to have lost his virginity at 12yrs old:
"It's time that the tale were told/of how you took a child and made him old".
"Hang the DJ" lyrics – the lyrics of the Smith's great 'Panic' single …being about Jimmy Savile, with the writer saying that the song is maybe making a veiled expose of the very establishment that Morrissey hated.
Jimmy Saville training LeedsYorkshire UK 1980
There are a few more references than the 'Hang the DJ', 'Leeds side streets' and 'provincial towns you jog 'round' lines.
Take another look at the original promo video, which as you might know was subsequently replaced with a different version with footage of the band overlaid onto the original video so most of the content was obscured (wonder why that might be?).
The video shows a lot of footage of a 'first person' outreached hand in a groping fashion. Children sing the 'Hang the DJ' line. The band even bought a child dressed in a school uniform on stage during a performance of the song on the Tube to sing along.
Thats not to forget the one that seals the deal for me, the end of the promo video shows the lead character kissing a skull, the lead character who is smoking throughout the video btw (albeit a cigar – but for me I believe its a very obvious hint). I think there are possibly other references in the promo video too that I'm not picking up on.
I'd be very surprised if this song isn't at least about partially exposing Jimmy Saville as well as a dig at the mindless BBC DJ culture of the time, which I don't think has changed a great deal. I'm a Smiths / Morrissey fan myself, and I know the whole Chernobyl / Steve Wright thing, and I'm sure that also plays a part of what the song is about too.
Many people clearly knew about JS antics. The Smiths did numerous Peel sessions. Maybe thats how they became aware or possibly from any other number of folk in the music industry or connected to the BBC who knew about this to some extent. If it is about JS as I and many others think, at least Morrissey did put it out there without setting himself up for a libel case, or something more ominous occurring. Others have intimated about JS down the years, Mark Lamarr, Jerry Sadowitz, Angus Deayton, the band Half Man Half Biscuit, some more directly than others. It's clear to me anyone who did have anything to say about JS and what he was doing would have probably been ignored, laughed at or threatened. Hence why its probably taken so long for this to become as mainstream as it now has.
Manchester and Salford Police's Chief Constable, W J Richards (centre), with Jimmy Savile.
---
more here
Interview on Trump mafia connections facilitated by his very close friend, Roy Cohn, here described as a pedophile
---
Former child sex slave sold into Belgian aristocratic paedophile ring where boys and girls were tortured and KILLED reveals the horrors of her five years of abuse
Anneke Lucas, 53, was sold into a murderous paedophile ring in Belgium at six
She was raped 1,700 hours before reaching the age of 12 during horrifying abuse
Children were scared into silence and members of the network killed those who threatened to go to the police
At the age of 11, it was decided she was 'of no use anymore' and was to be killed
But she was spared, fled Belgium and now spoken out about sickening ordea
This programme first aired Sunday 5th May 2002 on BBC2 at 7.15p.m.. It was part of the Correspondent series that reported on various issues of public interest, with one programme entirely devoted to each issue selected. The issue focused on here is the Dutroux paedophile scandal that broke in Belgium in 1996. See here for basic background information:
http://en.wikipedia.org/wiki/Dutroux
Foremost in my mind is the notion that this certainly isn't a Belgian phenomenon. People need to wake up to the fact that this is occurring in many countries. It is primarily used as a tool to blackmail and control politicians, judges, public servants, successful businessmen, the wealthy, media personalities, celebrities, and other influential citizens etc.. Literally anyone they can get with a seat at the table of power. In a nutshell, it all boils down to corruption and the subversion of democracy. Key questions left unaddressed are who is ultimately responsible for all this and does it, to some extent at least, link up on an international level?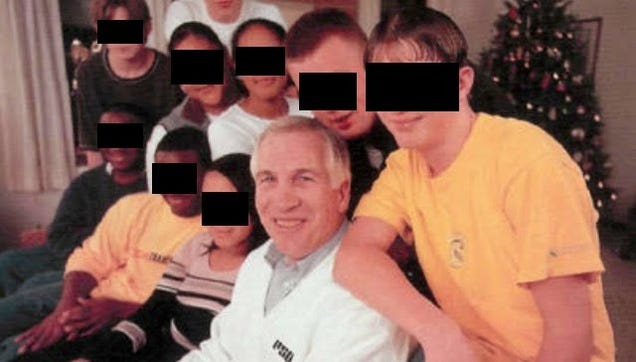 Jerry Sandusky Second Mile Charity
Prince Andrew (friends with convicted paedophile Jeffrey Epstein) and Sir Jimmy Savile
Jeffrey Epstein and another person can be seen meeting Pope John Paul II
The Vatican and Catholic Church – filled with paedophiles and cover-ups
Sir Jimmy Savile and Pope John Paul II
Prince Charles – linked to many paedophiles (Sir Jimmy Savile, Bishop Peter Ball etc)
---
---
Why is a pizza joint owner named James Alefantis listed as the 49th most powerful man in Washington DC?
In his first year of graduate school, Hastert spent three months in Japan as part of the People to People Student Ambassador Program.[29] One of Hastert's fellow group members was Tony Podesta (then the president of the Young Democrats at University of Illinois at Chicago Circle).
https://en.wikipedia.org/wiki/Dennis_Hastert Hastert admitted to molesting kids when he did work as a teacher. http://archive.is/h6Xwl
Tony Podesta still keeps in regular contact with Hastert. https://wikileaks.org/podesta-emails/emailid/48488
---
---
---

Dismantling Lazy Journalism from the BBC PizzaGate Article
---
PizzaGate – The Psyop Aspects – Watch The Misdirection
http://aanirfan.blogspot.com/2016/11/pizza-gate-new-photos-and-emails.html
---
---
---
List of  foster care agencies with paedo logos…
"I'm a graphic designer, web developer, researcher, and truther. I have helped many clients start companies with branding, websites and content development. There is a lot of coping in any industry, you see what works and you try to model yourself after that. Its called a ME2 website. That is normal. The one thing you don't do is copy their logo. Your logo is your brand. The fact that so many of these businesses have almost the same logo does not make any sense to me at all. This does not happen in any industry. This smells funny and knowing what we know about Pizzagate it is worth investigating. "
"Here is the LIST:
Researching FBIAnon, saying don't focus on the pizza places, there are much bigger areas to focus on , and seeing the pedo swirl logo pop up in different places I began to expand my horizons. If I were a Pedo, where would I go? After researching and finding some clues, adoption centers not keeping records, going unchecked, I found the target…
I also came to the conclusion that the 2007 FBI report was of logos from that day. 9 years is a lot of time. Being a graphics designer, I know logos have improved tremendously over this period of time. We have to assume that since the 2007 FBI report on PEDO logos that some of the top brass would have caught wind and relayed it to the more high profile pedo targets. Adoption Centers and Foster Cares would be that type of target, not a #ty protected pizza place a half block from the white house. So Its understandable why Besta still had it in their logo.
Thru google image searching and using wayback I found a few logos that have been updated. This was the most obvious to me. Family Services of NW PA logo here www.logotypes101.com… clearly shows the Young Boy Lover Swirl Logo in the background. The new logo has 3 circles on a tree. www.fsnwpa.org… Using this as a Rosetta Stone, I included in my search any logo that had 3 circles, and there were A LOT! "
---
"So a organization founded to help children is symbolized by a until recently secret Pedo symbol.
Upon this discovery they scrubbed their sites."
I wasn't 100% convinced about the logo change – so I checked out their Facebook page https://www.facebook.com/elpidafactory  and sure enough
It was there – in plain sight –
The video/logo was also posted in July 2016 – so if this were an elaborate hoax – then it's been in the pipeline a while – well before pizza gate started.
Elpida, The Radcliffe Foundation, and #Pizzagate
Elpida is wholly controlled by the Radcliffe Foundation which was founded by Billionaire Frank Giustra, a major Clinton contributor.
He also founded Lionsgate Films and their subsidiaries.
So there is your #Pedowood connection
thanks to VOAT for this breakthrough.
So a organization founded to help children is symbolized by a until recently secret Pedo symbol.
Upon this discovery they scrubbed their sites.
they are already scrambling to hide this.
Screencap and save everything.
WE CANT LET THIS GET SWEPT UNDER THE RUG.
For the children
PizzaGate goes back decades – like UK Football – like Jimmy Savile – like Elm Guest House
summation @ 1.36 – says it all
THE PIZZA GATE-PHILE ORIGINS
https://www.youtube.com/watch?v=xmuAVGrPC5k
---
---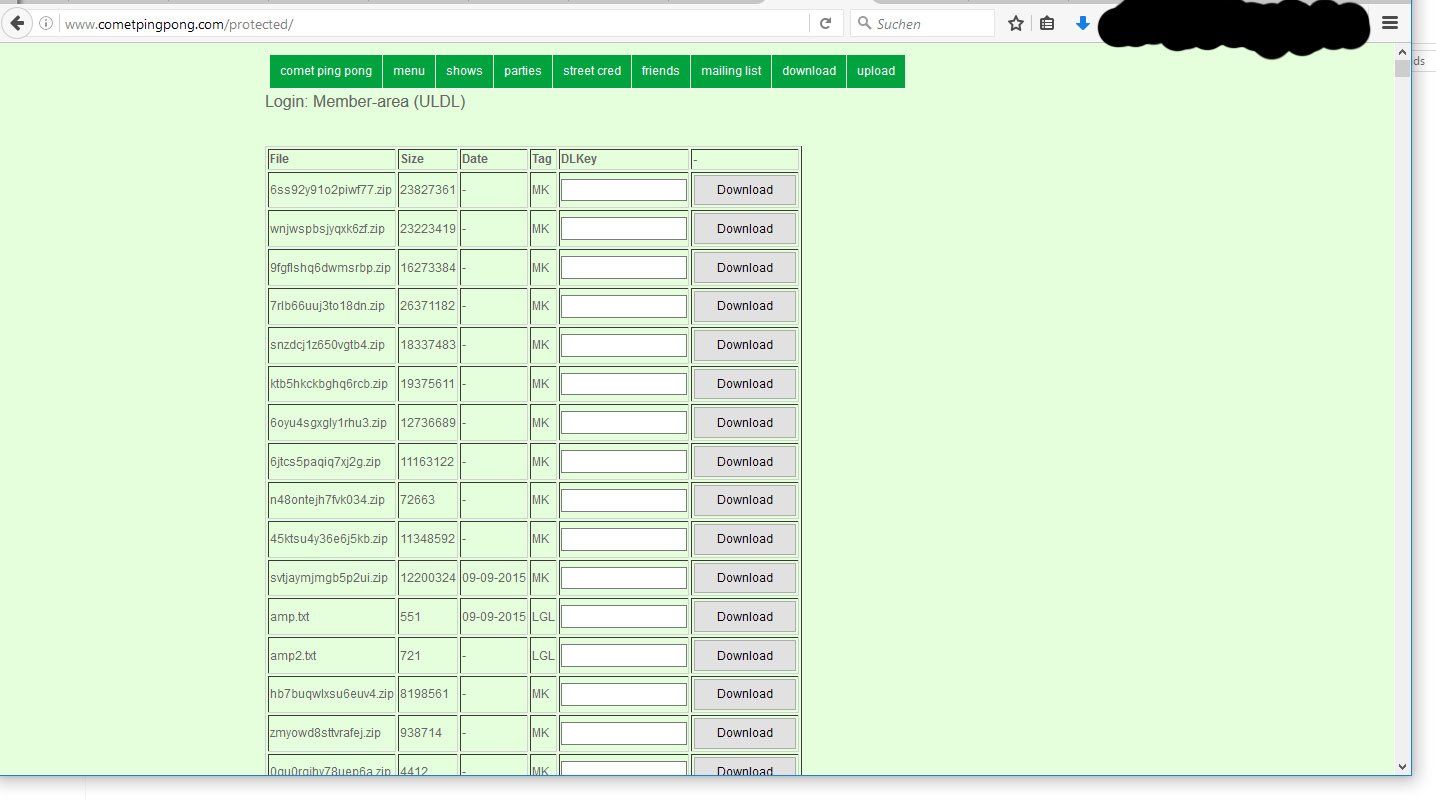 DC Leaks Pizza Gate: https://dcpizzagate.wordpress.com/
Wikileaks Podesta Emails: https://wikileaks.org/podesta-emails/…
Andrew Kline owns Besta Pizza: https://steemit.com/wikileaks/@ausbit…
Beyond Borders: http://beyondborders.net/
Comet Ping Pong: http://www.cometpingpong.com/
Comet Ping Pong Yelp: https://www.yelp.com/biz/comet-ping-p…
Comet Ping Pong FB: https://www.facebook.com/cometpingpong/
Besta Pizza Yelp: https://www.yelp.com/biz/besta-pizza-…
FBI Known Pedophilia Symbolism: https://sli.mg/00qA8D
Jimmy Comet Insta: https://www.instagram.com/jimmycomet/…
Julian Treger Insta: https://www.instagram.com/juliantreger/
Charlotte Insta: https://www.instagram.com/charlottedi…
Brian Bakers Insta: https://www.instagram.com/brianbakers/
TransformerDC Insta: https://www.instagram.com/transformerdc/
CBoutlier Insta: https://www.instagram.com/cboutlier/
Victoria Reis Insta: https://www.instagram.com/victorialyn…
Comet Ping Pong Insta: https://www.instagram.com/cometpingpong/
Halien Witch Trials : https://www.instagram.com/witchtrials/
Wild Torus: https://www.instagram.com/wildtorus/
---
Reddit Bans #Pizzagate Investigation. The Corbett Report Continues It.
So reddit has banned the pizzagate subreddit…but the investigation continues.
A pizzagate forum has sprung up on voat.co and awareness of the scandal is spreading on YouTube, Twitter and other social media outlets.
And now The Corbett Report community can collate information on the pizzagate scandal in this new open source investigation. Corbett Report members are invited to login to the site and start posting, collecting, collating, analyzing and discussing information related to the scandal
---
Searchable archived PizzaGate data
---
---
Six Case Studies That Point To A Massive Child Pedophilia Ring At The Highest Levels Of Power
11 Nov 2016
With all the speculation surrounding the Clintons, and the allegations that they are intimately tied to a massive child pedophilia ring interconnected with occult practices,
the following case studies show that the idea of a massive child pedophilia ring at the highest levels of power is very real and needs to be addressed.

THE DUTROUX AFFAIR
THE LINCOLN, NEBRASKA SCANDAL
PRESIDIO MILITARY BASE ABUSE
FALSE MEMORIES SYNDROME FOUNDATION
MCMARTIN PRESCHOOL ABUSE
THE FINDERS
More here
---
FBI Agent's Affidavit Unsealed: Child Trafficking, Pedophilia and Child Pornography Exposed—Who Was the Real Target?
November 17, 2016
WikiLeaks
Despite claims by Julian Assange that Washington is plotting to extradite and execute him, U.S. and European government sources say the United States has issued no criminal charges against the WikiLeaks founder and has launched no attempt to extradite him.
According to the US, there are no other personnel that make up Wikileaks other than Assange and Manning.  With Assange under wraps and Manning in prison, there is, in fact, no Wikileaks operation at all, according to the US Department of Justice.
There is no active investigation, there are no suspects, no hackers, no servers, no leakers.  Wikileaks material appears out of nowhere, passed on by no-one and there are no laws being violated by any living human being even though the material is often highly classified or fabricated to seem as such, generally a mixture of both.
Real, but a mass psyop?…very disturbing, traumatising reading…trauma based programming right before the election??

Wikileaks = CIA
In the weeks leading up to the election, some of the most damning Wikileaks began to surface




I

n the weeks leading up to the election, some of the most damning Wikileaks began to surface yet

, leading to allegations of the darker activities of the Podestas' and the Clinton clique — things like Spirit Cooking and bizarre, seemingly coded emails possibly referring to pedophilia crimes.Now someone has taken the time to lay out all the evidence in one giant, archived chart.While this information is creepy enough in small doses, when one looks at it all together like that, it is terribly damning.A lot of people have made the comment that Hillary is above the law. It would appear from this chart that Podesta is too.
"Why Do Podesta and His Brother Look So Much Like the Suspect Drawings in the Madeleine McCann Disappearance Case?"

Nov 14 2016
As the creep factor for the Podesta brothers continues to rise following a slew of disturbing Wikileaks revelations, this picture is now making it's way around social media in various forms.

One is a picture of Hillary campaign chair John with his brother Tony Podesta, one of the top lobbyists in DC; the other is of a police sketch made of men wanted in the 2007 abduction of Madeleine McCann.

Here's another. Notice anything?

And then it just gets creepier:

Very strange how Podesta wiped his emails the day Madeline Mccann went missing, right?

If you research the Podesta's they also knew Clement Freud who owned home next to Hotel where McCann abducted from

Little Madeleine McCann disappeared out of her bed while her family was vacationing in Portugal in 2007, a place the Podesta family is known to vacation to according to other Wikileaks emails like this one.

Others have pointed out the police sketches above were really of just one suspect initially, not two… but it is also two sketches from two different witnesses, so that doesn't prove anything about how many perpetrators there actually were.

Still, the portraits side-by-side are uncanny, and on top of the mountain of other disturbing evidence, for some people this is just one too many coincidences.

Not only that, but a DDoS attack was reportedly initiated against sleuths on 4Chan at the same time new information on the McCann case was being released
---