---
---
1/6/2016
Update
CourtNewsUK ‏@CourtNewsUK
Patrick Rock, former aide to David Cameron, has been convicted of five counts of making indecent images of children.
Patrick Rock and David Cameron have known each other for many years.
Jeremy Heywood's involvement in the Patrick Rock case

Ashworth asked Downing Street's top civil servant to investigate the circumstances surrounding the arrest of David Cameron's senior aide Patrick Rock over a suspected offence relating to child abuse images, amid accusations that No 10 has been trying to cover up the allegations.
Shadow Cabinet Office minister Jonathan Ashworth set out his concerns in a letter to Sir Jeremy Heywood, the cabinet secretary, after Cameron's spokesman refused to answer a series of questions about events leading up to Rock's arrest and the handling of a separate claim against him
---
Jeremy Heywood "Sir Cover-Up" – PPS to Norman Lamont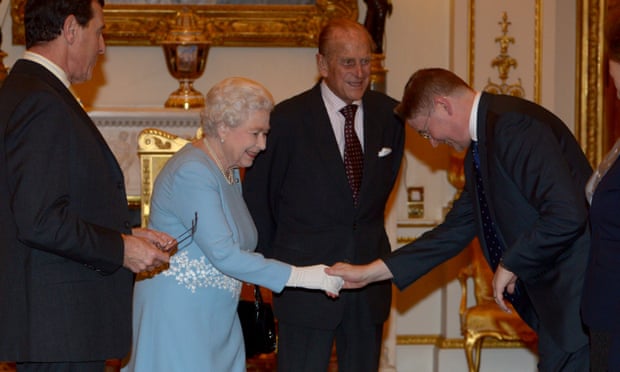 ---
Jeremy Heywood  (Sir Cover-Up) joined HM Treasury in 1992 and became the Principal Private Secretary to Chancellor Norman Lamont at the age of 30, having to help mitigate the fallout from Black Wednesday after less than a month in the job.
Heywood remained in this role throughout the 1990s under Chancellors Kenneth Clarke and Gordon Brown before being promoted to be the Principal Private Secretary to Prime Minister Tony Blair in 1999.
He stayed in this position until 2003, when he left the civil service in the wake of the Hutton Inquiry where it emerged that Heywood claimed to have never minuted meetings in the Prime Ministerial offices about Dr David Kelly, a job he was required to do.
The Hutton Inquiry was a 2003 judicial inquiry in the UK chaired by Lord Hutton, who was appointed by the Labour government to investigate the circumstances surrounding the death of David Kelly, a biological warfare expert and former UN weapons inspector in Iraq.
Sir Jeremy has also been criticised in his current role as Cabinet Secretary, in which capacity he has been involved in protracted arguments about the publication of confidential documents relating to the Chilcot inquiry.
http://www.theguardian.com/politics/2016/jan/27/sir-jeremy-heywood-most-potent-permanent-elusive-figure-british-politics
https://en.wikipedia.org/wiki/Hutton_Inquiry
---
Cameron aide who allegedly made indecent images of children
On the authority of the CPS, the National Crime Agency has today charged Patrick Rock, 63, a former Whitehall adviser, with making indecent images of children and possession of 59 indecent images of children.
David Cameron is under pressure to explain whether his senior aide Patrick Rock was tipped off by Downing Street that he was accused of an offence related to child abuse images hours before his arrest by police.
…accused Number 10 late Tuesday of a "lack of transparency" about the senior adviser's resignation and subsequent arrest, which took place nearly three weeks ago but only became public after a leak to a newspaper.

Patrick Rock's seniority was demonstrated by the fact that he was one of only three advisers given his own private office in No 10. 
Patrick Rock, born Patrick Robert John Rock de Besombes, is a veteran Conservative Party adviser and has been described as David Cameron's "fixer".
In Downing Street, he worked across a wide range of topics, including the government's policy on child pornography.
London-born Mr Rock, 62, is from an aristocratic family and attended Stonyhust College in Lancashire before winning a scholarship to Worcester College, Oxford, where he studied history.
Sir Cover Up – Jeremy Heywood, Ed Llewellyn and David Cameron

It also emerged that the aide

(Patrick Rock) was previously accused of "inappropriate behaviour

" by a colleague and this incident was investigated by his line manager, Ed Llewellyn, Cameron's chief of staff, who is also an old friend of Rock's.
http://www.theguardian.com/politics/2014/mar/04/cameron-patrick-rock-tip-off
Ed Llewellyn – He has served Cameron for a decade...If you google his name, you discover next to nothing about him: just the repetition of the same bare facts.
No profile of him seems to have been written: a singular achievement when one considers he is one of the most influential men in the country.
After all, Llewellyn had not only worked for Ashdown,… but is on friendly terms, since working in Brussels for Patten, with Miriam Gonzalez Durantez, wife of the current Lib Dem leader, Nick Clegg.
Hong Kong Governor Chris Patten
April 1993
---
Ed Llewellyn's last job before working for Cameron was as an aide to "viceroy" Paddy Ashdown aka "Paddy Pantsdown" in Bosnia.
10/16/02
Edward Llewellyn, a member of the cabinet advising External Relations Commissioner Chris Patten, has left for Bosnia to work with Paddy Ashdown, the EU's special envoy there. He is replaced by Patrick Rock.
Main News Summary
Saturday, 19 June 2004
Patrick Rock: "The European Commission is not involved in the process of admission of Bosnia and Herzegovina to the Partnership for Peace. With no cooperation regarding the arrest of Radovan Karadzic, Bosnia and Herzegovina will most likely not be admitted to the PfP. That is the decision that NATO will have to make. Lord Paddy Ashdown was very clear: The RS must carry the responsibility for the Report on Srebrenica. It does not mean that all people of the RS committed the crime, but only certain individuals", said Patrick Rock, Advisor to Chris Patten, the EU Commissioner for Foreign Affairs.
http://www.nato.int/sfor/media/2004/ms040619.htm
---
Paddy Ashdown  a Royal Marine and Special Boat Service officer and as an intelligence officer in the UK security services, became a MP for Yeovil from 1983 to 2001;
Knight Grand Cross of the Order of St Michael and St George (GCMG) in the 2006 New Year Honours and Member of the Order of the Companions of Honour (CH) in the 2015 New Year Honours
Ashdown left the Royal Marines to join the Secret Intelligence Service (SIS or MI6)
via Martin Walkerdine:
Adam Ants father Leslie Alfred Goddard was jailed in 1987 with S

idney Cooke

as part of the Dirty Dozen gang

.
Like
Sidney Cooke

, Leslie Alfred Goddard was also a

chauffeur to rich families.
Adam Ant's father Alfred Leslie Goddard – VIP child abuse probe
The father of pop star Adam Ant has been linked to shock

allegations that VIP paedophiles including top politicians raped and murdered children in Westminster.
The suggestion is that

the child sex ring, dubbed the Dirty Dozen and known to have targeted vulnerable youngsters, could have passed on their victims for the MPs to abuse

.
---
Old Etonian Mr Llewellyn  has known Mr Cameron since school and the pair were close colleagues at  Conservative Central Office  in the early 1990s.
Mar 2014    It was discovered that Patrick  Rock had been arrested on the charges of child abuse image claims.
June 2014   Rock was charged with three counts of making an indecent photograph of a child in August 2013
28 June 2014 – Cameron lines up top job for Eton friend Ed Llewellyn: Prime Minister promises plum diplomatic role for old school chum
14 May 2015   Llewellyn was sworn of the Privy Council 
Why has David Cameron appointed his chum Ed Llewellyn to the Privy Council?
 Why should an adviser be given this role?
Privy Councillors are almost all MPs (or ex-MPs), peers or judges.  But it has not, until now, been a reward for members of a political entourage.
http://blogs.spectator.co.uk/2015/06/why-has-david-cameron-appointed-his-chum-ed-llewellyn-to-the-privy-council/
Questions over

Patrick Rock

arrest amid cover-up claims:

Ashworth set out his concerns in a letter to Sir Jeremy Heywood, the cabinet secretary, after Heywood,  Cameron's spokesman, refused to answer a series of questions about events leading up to Rock's arrest and the handling of a separate claim against him of sexual harassment.
http://www.theguardian.com/politics/2014/mar/05/labour-patrick-rock-arrest-cover-up-claims
Patrick ROCK: FORMER AIDE TO PM FACES MAY TRIAL OVER IMAGES OF CHILD ABUSE
October 16, 2015
A former aide to David Cameron accused of possessing child pornography will face trial in May next year. Patrick Rock, 64, allegedly downloaded 62 indecent images depicting females who appear to be between 10 and 14 posing erotically. He charged with six offences of making an indecent photographs of a child of and one offence of possession of 56 indecent images of children. Described as Cameron's policy fixer, Rock was a key member of the Prime Minister's inner circle at Downing Street, and had been involved in drawing up government policy on internet porn. –
 http://courtnewsuk.co.uk/online_archive/?name=patrick+rock&sa=Search#results
The court heard that 62 images, assessed as being Level C, had been found on an iPad in North Carolina. As a British national Rock can be charged in the UK for these offences even though the images are held in America.
District Judge John Zani said he was transferring the case to Southwark crown court because of the "complexity" it involved.
The court also heard that R

ock, who was part of David Cameron's "inner circle" before his resignation, is being monitored by a welfare officer appointed by Downing Street

"for his own protection".
He had known Mr Cameron since working alongside him in the Nineties for then home secretary Michael Howard. Rock, of Fulham
The indecent images which form the subject of the charges were found on an iPad which was forensically examined. It was seized from an address in North Carolina in America where Rock had been living and working until recently.
link
Wonder what work the UK government/Downing St had Rock working on in the North Carolina area?
Mr. Patrick Robert John Rock de Besombes, Case Number T20140498
26 May 2016
He's listed as  Patrick Robert John Rock – he's dropped the fancy de Besombes part of his name
Details: For Mention – Case Started – 09:32
For Mention – Hearing finished for PATRICK ROBERT JOHN ROCK – 09:48
16 mins
http://www.thelawpages.com/court-hearings-lists/crown-court-lists-hearing-results.php
Patrick Rock – Judge for his May court dates:
Judge Alistair McCreath …background
Patrick Rock knows where the skeletons are buried
Patrick Rock was political correspondence secretary in the government of Margaret Thatcher.
He went on to operate as special adviser to various ministers, including service as a special adviser to Michael Howard in the late 1990s, when David Cameron was also advising Howard
http://www.theguardian.com/uk-news/2014/mar/04/patrick-rock-tory.
Patrick Rock later worked in Brussels under Chris Patten, with special responsibility for the western Balkans, before later being brought back into government in 2011 as a Downing Street special advisor, taking on the title of deputy director of policy.
Cameron had last year been reportedly poised to recognise Patrick Rock's service with a peerage.
Patrick Rock, who has been arrested on suspicion of an offence relating to child abuse imagery, may not be a household name, but he has been a powerful figure in the upper strata of the Conservative Party for decades.
David Cameron and Patrick Rock first worked together as special advisers to Conservative minister Michael Howard in the late 1990s.
Indeed, such was the strength of their relationship that Mr Cameron brought him back into Downing Street in 2011, appointing him deputy head of the influential No 10 policy unit.
http://www.theguardian.com/uk-news/2014/mar/04/patrick-rock-tory
Jo Johnson, far right
The unit is a key driver behind government decision-making and is currently led by Jo Johnson MP, brother of London Mayor Boris, son of Stanley Johnson

http://www.bbc.com/news/uk-politics-26435939
Patrick Rock Update:
31 May 2016
I would hazard a guess that a fair deal of sanitising went on in the two years between Patrick Rock being arrested and tried.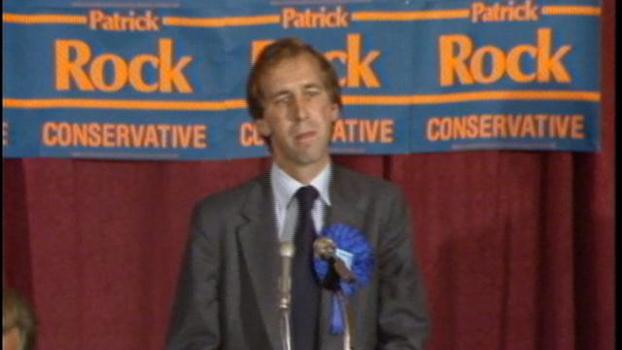 31 May 2016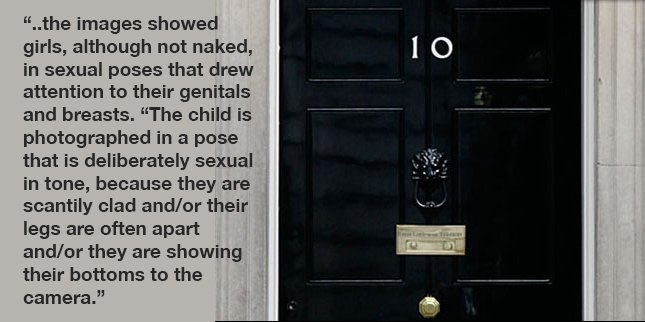 A former aide to Prime Minister David Cameron downloaded images of scantily clad girls as young as 10 but denies the pictures were indecent, a court has heard.
One of David Cameron's closest aides downloaded 20 indecent photographs of young, scantily clad girls in sexual poses, a court has heard.
Patrick Rock, 64, who has known the Prime Minister for more than 30 years, resigned from his job in Downing Street after he was arrested when investigators seized his iPad and discovered the images in February 2014.
The girls in the photographs ranged in age between ten and 16, with all but one under the age of 14.
With names such as "cutie" and "princess" the girls were pictured in a variety of what the prosecution said were "sexualised poses".
"While the genitals are not wholly exposed that area is often the clear focus of the picture as if to make the unambiguous suggestion to the viewer 'look here, look what you can't' wholly see'."
http://www.telegraph.co.uk/news/2016/05/31/ex-cameron-aide-patrick-rock-downloaded-indecent-photos-of-young/
"The child is photographed in a pose that is deliberately sexual in tone, because they are scantily clad and/or their legs are often apart and/or they are showing their bottoms to the camera."
http://www.bbc.com/news/uk-36418535
Patrick Rock, 64, admits downloading 20 images of nine girls to his computer from a free-to-view website over three days in August 2013
Prosecutor Tom Forster told the jury the youngest girl was 10 years and four months old at time the pictures were downloaded in 2013, and the oldest 16 years and seven months, meaning they were all younger than that when the photos were originally taken.
He said all of the images were photographed in such a way as to draw attention to their genital areas, despite them being covered by clothing.
Judge Alistair McCreath told the jurors they would have to decide whether the images were indecent in the eyes of an average member of society, rather than basing their decisions on their own personal views.
http://www.burytimes.co.uk/news/national/14526349.Ex_Cameron_aide_downloaded_images_of_girls_as_young_as_10/
---
Has there been a stitch-up in the child abuse imagery case against Cameron's aide Patrick Rock?
The trial of David Cameron's former aide Patrick Rock began today (May 31) – and looks like ending today, after the jury retired to consider whether the 20 images they have been shown were indecent.
Hang on! Only 20 images?
Rock was originally charged with …(three offences of making child abuse images and one of possessing 62 indecent images of children)
Where are the rest of them?
Where are the other images and why has the jury not been shown them?
---
DISCLAIMER: THE POSTING OF STORIES, COMMENTARIES, REPORTS, DOCUMENTS AND LINKS (EMBEDDED OR OTHERWISE) ON THIS SITE DOES NOT IN ANY WAY, SHAPE OR FORM, IMPLIED OR OTHERWISE, NECESSARILY EXPRESS OR SUGGEST ENDORSEMENT OR SUPPORT OF ANY OF SUCH POSTED MATERIAL OR PARTS THEREIN.