---
Convicted Establishment Billionaire Paedophile Jeffrey Epstein's Black Book – "The Holy Grail"

^^Entry for Charlotte Faibairn – London
Would that be Charlotte Fai(r)bairn – the eldest daughter of the late Sir Nicholas Fairbairn – who was part of an elite paedophile ring?
She has cashed in on the family name, but doesn't want to talk about her father and has dismissed claims made by a survivor of her father's sexual abuse.
---
Charlotte Fairbairn may have grown up with her two younger sisters in Fordell Castle  haunted by a Green Lady, but the ghost of her "colourful", "eccentric" father (she has remarked more than once that she would like to dig him up out of his grave so that she could murder him for being so infuriating) continues to spook the family.
http://www.scotsman.com/news/rider-on-the-storm-1-610711
Now, here she is with a new book – her publishers believe she's a major talent and are talking her up in terms of "another Angela Carter" and "the new Paulo Coelho" – and all anyone wants to talk about is her dead parent.
The tartan-sporting, Thatcher-adoring shade of Sir Nicholas, it seems, will never be laid to rest. "My family will be forever haunted by Papa and the past," agrees Fairbairn. "Yet it is all in the past. It's dead and buried and we should be allowed to move on." Then she jumps up and says: "Anyway, let's not talk about him," as she darts into the kitchen to brew another pot of tea.
Of course we are here to talk about her latest book, but as we sip our tea she acknowledges that we probably wouldn't be here but for her name. "Oh, God," she says, burying her head in her hands, "do we have to talk about my family?"
She can hardly complain. She has, after all, chosen to keep her family name. Had she published a fable about the cataclysmic effect on a village of the arrival of a mysterious stranger as Charlotte Pople, we probably wouldn't be sitting here talking about it, despite the fact that her publishers are selling it as "a fairytale for grown-ups" that will appeal to addicts of Chocolat.
http://www.scotsman.com/news/rider-on-the-storm-1-610711
---
In 2000, the daughter of a prominent Scottish lawyer, who was never publicly named, alleged Sir Nicholas had been part of a paedophile ring.
The claims were denied by his family.
My father (Robert Henderson) was feted by legal establishment, but was really a monster who let his powerful friends rape me
Susie Henderson, 48, says she was raped by Sir Nicholas Fairbairn at age 4

Now, Miss Henderson, 48, has told the Mail that she was raped as a young child by Sir Nicholas – and that she also suffered years of sexual assaults by her late father, prominent Scottish QC Robert Henderson, who was a friend of the MP.
She said of Sir Nicholas: 'I hated that man,' adding: 'More than I hated my father.
Sir Nicholas who died in 1995, first abused her at one of her father's parties at his Edinburgh home
Childline's Esther Rantzen's former boyfriend – Sir Nicholas Fairbairn

Esther Rantzen, who founded the Childline telephone service for children suffering abuse, had an affair with the late Conservative MP and Solicitor General for Scotland Nicholas Fairbairn after they met at a BBC studio in 1966.
Miss Henderson says she was abused by her late father, a prominent QC
Miss Henderson says: 'With the Fettesgate (Magic Circle) scandal, my father had a list of all the prominent people involved and he used to just laugh. He would say, "If I go down, they'll all go down with me."
Henderson, by then retired but still a prominent member of the legal establishment, phoned his daughter and warned her not to continue making allegations.
'He told me he could put me six feet under,' says Miss Henderson, whose claims were investigated by the police. They interviewed both her and her mother, who supported her daughter's claims.
At the time, she handed a number of key pieces of evidence to police. She asked for their return several times over the years but was always told they were in a 'safe' place.
Recently she was told that they had been 'mislaid'.
'I want answers for that,' she says. 'I want my stuff back. And I want it acknowledged that my father and Fairbairn did something very  evil.
Not just to me.
There are other children out there.
'And these were people in power.
Fairbairn's daughter Charlotte dismissed the claims.
Sir Nicholas' eldest daughter Charlotte declined to comment on the latest allegations, stating: 'There's nothing I can say. He's been dead for 20 years.'
http://www.dailymail.co.uk/news/article-2724386/I-raped-aged-4-aide-Thatcher-Woman-claims-abused-senior-Conservative-MP-visited-notorious-guest-house-paedophile-Cyril-Smith.html
---
Fairbairn Family – International Contacts
THE daughters of the late Sir Nicholas Fairbairn may become involved
in a legal wrangle over his estate with his second wife Sam — just
three weeks after his death.
Over the past few years, Lady Fairbairn has made Fordell pay for
itself. The roof was restored largely due to "paying guests" from
America and Russia who would be given a tour of the keep followed by a
lavish lunch
The couple both adored the castle. Sir Nicholas once
wrote: "For me, my castle is my home, but, more, it is the very
expression of my soul within and without."
http://www.heraldscotland.com/news/12541710.Fairbairn_estate_may_be_disputed/
http://www.salon-london.com/content/Cultural_Moi/Week/culture-Charlotte-Fairbairn-15
http://gawker.com/here-is-pedophile-billionaire-jeffrey-epsteins-little-b-1681383992
Nicholas Fairbairn had a residence at Dolphin Square
705 Hawkins
https://books.google.co.uk/books?id=B633AwAAQBAJ&pg=PA305&dq=%22nicholas+fairbairn%22+%22dolphin+square%22&hl=en&sa=X&ei=cDKpVIe8Lcz0ULPtg6AL&ved=0CCkQ6AEwAA#v=onepage&q=%22nicholas%20fairbairn%22%20%22dolphin%20square%22&f=false
Michael Mates, 902 Hawkins House, Dolphin Square.
https://books.google.co.uk/books?id=B633AwAAQBAJ&pg=PA305&dq=%22michael+mates%22+%22dolphin+square%22&hl=en&sa=X&ved=0ahUKEwi98c3Ii4zMAhVEdT4KHcG3AZcQ6AEIKzAA#v=onepage&q=%22michael%20mates%22%20%22dolphin%20square%22&f=false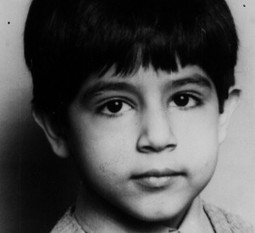 Vishal Mehrotra (above) is believed to have been murdered by the VIP child abuse ring that contained top UK politicians and top people in the UK military and security services.
Father claims Scotland Yard covered up son's murder by Westminster paedophiles
The father of murdered eight-year-old Vishal Mehrotra says police ignored a tip-off that the boy may have been abducted by a VIP paedophile ring
http://www.telegraph.co.uk/news/uknews/crime/11239535/Father-claims-Scotland-Yard-covered-up-sons-murder-by-Westminster-paedophiles.html
Vishal's body was found 200 metres away from the home of the top UK politician Michael Mates.
---
Michael Mates
"Vishal's body was found on the edge of Durford Abbey Farm, less than 3 miles from Harting.
"Peter Morrison ('child abuser') had taken a boy from Harting and assaulted him at Elm Guest House (boy brothel) in Barnes, SW London.
"Michael Mates (MP for Petersfield) lived at Durford Mill as well as Dolphin Square (site of boy brothel) next to Nicholas Fairbairn ('child abuser')."
http://aanirfan.blogspot.com/2016/02/vishal-mehrotra-michael-mates-asil-nadir.html
my sweet landlord
Michael Mates did a pretty good job of putting the brakes on the 1990 Colin Wallace investigation.
http://www.heraldscotland.com/news/11973842.Tory_brakes_on_Wallace_investigation/
The Guardian
Michael Mates was convicted paedophile Partick Rock's campaign manager
London, Greater London, England
my sweetlandlord
Nicholas Fairbairn had affair with Charles Morrison's secretary.
(Charles' brother was Peter Morrison linked to Bryn Estyn children's home abuse )
Nicholas Fairbairn and Michael Mates visit Rhodesia together.
Nicholas Fairbairn had affair with Charles Morrison's secretary. It got messy, and Michael Mates helped clean up
http://news.google.com/newspapers?nid=2507&dat=19811229&id=eMBAAAAAIBAJ&sjid=1qUMAAAAIBAJ&pg=5773,4467146
http://m.theargus.co.uk/news/national/11614236._Cover_up__fear_over_boy_s_murder/
---
DISCLAIMER: THE POSTING OF STORIES, COMMENTARIES, REPORTS, DOCUMENTS AND LINKS (EMBEDDED OR OTHERWISE) ON THIS SITE DOES NOT IN ANY WAY, SHAPE OR FORM, IMPLIED OR OTHERWISE, NECESSARILY EXPRESS OR SUGGEST ENDORSEMENT OR SUPPORT OF ANY OF SUCH POSTED MATERIAL OR PARTS THEREIN.