Feb 16 2017
Trump's new Labor Secy nominee gave sweetheart deal to sex offender Jeffrey Epstein – trafficked in under-aged girls
Labor Secretary nominee Alexander Acosta gave 'sweetheart deal' to sex offender Jeffrey Epstein
President Trump's pick for Labor Secretary is likely to face scrutiny for the "sweetheart" deal he gave to billionaire convicted pedophile Jeffrey Epstein.
http://www.nydailynews.com/news/national/labor-pick-acosta-gave-sweetheart-deal-sex-offender-epstein-article-1.2975065
http://www.nydailynews.com/news/national/labor-pick-acosta-gave-sweetheart-deal-sex-offender-epstein-article-1.2975065
Acosta may face some questions about the Epstein case and his time as head of the Justice Department's Civil Rights Division under President George W. Bush.
Acosta was criticized in two 2009 reports from the Justice Department's Office of the Inspector General, citing him for failing to supervise a rogue section chief and writing an Ohio judge days before the 2004 presidential election supporting a Republican viewpoint on voter challenges.
'Astonished'
Kristen Clarke, the president and executive director of the Lawyers' Committee for Civil Rights Under Law, said she was "astonished" at Acosta's nomination.
"Acosta led the Civil Rights Division at a time that was marked by stark politicization, and other improper hiring and personnel decisions that were fully laid to bare in a 2008 report issued by the Office of Inspector General," Clarke said in a statement.
She said political and ideological affiliations were used as a litmus test to evaluate job candidates and career attorneys. "It is hard to believe that Mr. Acosta would now be nominated to lead a federal agency tasked with promoting lawful hiring practices and safe workplaces," Clarke wrote.
Another issue that may bedevil Acosta in a confirmation is Epstein, a billionaire with reported ties to both Trump, former President Bill Clinton and Britain's Prince Andrew.
Last year, new documents revealed the "sweetheart plea deal' for Epstein — who was facing substantial prison time — where both Acosta and then-State Attorney Barry Krischer bowed to pressure by Epstein's powerful cadre of attorneys.
Victims were kept in the dark about the deal that included a federal non-prosecution agreement. Epstein pleaded guilty to two minor state charges.
"The government does not write even a single sentence explaining why it entered into an NPA (non-prosecution agreement) with a sex offender who had committed hundreds of federal sex offenses against young girls," a court motion read in civil litigation seeking in invalidate the plea deal.
http://www.palmbeachdailynews.com/news/crime–law/trump-labor-nominee-was-involved-corruption-crackdown-epstein-deal/jMPFen2uTe5fAv3FITVIgK/
Truthseeker1 @thewakeupcall09
 Portrait of American financier Jeffrey Epstein (left) and real estate developer Donald Trump as they pose together at the Mar-a-Lago estate, Palm Beach, Florida, 1997.
DC Leaks Pizza Gate: https://dcpizzagate.wordpress.com/
Wikileaks Podesta Emails: https://wikileaks.org/podesta-emails/…
Andrew Kline owns Besta Pizza: https://steemit.com/wikileaks/@ausbit…
Beyond Borders: http://beyondborders.net/
Comet Ping Pong: http://www.cometpingpong.com/
Comet Ping Pong Yelp: https://www.yelp.com/biz/comet-ping-p…
Comet Ping Pong FB: https://www.facebook.com/cometpingpong/
Besta Pizza Yelp: https://www.yelp.com/biz/besta-pizza-…
FBI Known Pedophilia Symbolism: https://sli.mg/00qA8D
Jimmy Comet Insta: https://www.instagram.com/jimmycomet/…
Julian Treger Insta: https://www.instagram.com/juliantreger/
Charlotte Insta: https://www.instagram.com/charlottedi…
Brian Bakers Insta: https://www.instagram.com/brianbakers/
TransformerDC Insta: https://www.instagram.com/transformerdc/
CBoutlier Insta: https://www.instagram.com/cboutlier/
Victoria Reis Insta: https://www.instagram.com/victorialyn…
Comet Ping Pong Insta: https://www.instagram.com/cometpingpong/
Halien Witch Trials : https://www.instagram.com/witchtrials/
Wild Torus: https://www.instagram.com/wildtorus/
---
Reddit Bans #Pizzagate Investigation. The Corbett Report Continues It.
So reddit has banned the pizzagate subreddit…but the investigation continues. A pizzagate forum has sprung up on voat.co and awareness of the scandal is spreading on YouTube, Twitter and other social media outlets. And now The Corbett Report community can collate information on the pizzagate scandal in this new open source investigation. Corbett Report members are invited to login to the site and start posting, collecting, collating, analyzing and discussing information related to the scandal
---
Searchable archived pizzagate data
---
---
Six Case Studies That Point To A Massive Child Pedophilia Ring At The Highest Levels Of Power
11 Nov 2016
With all the speculation surrounding the Clintons, and the allegations that they are intimately tied to a massive child pedophilia ring interconnected with occult practices,
the following case studies show that the idea of a massive child pedophilia ring at the highest levels of power is very real and needs to be addressed.

THE DUTROUX AFFAIR
THE LINCOLN, NEBRASKA SCANDAL
PRESIDIO MILITARY BASE ABUSE
FALSE MEMORIES SYNDROME FOUNDATION
MCMARTIN PRESCHOOL ABUSE
THE FINDERS
More here
---
The New York Times says "Pizzagate" is fake news
Mark Thompson is the current Chief Executive Officer of The New York Times Company.
From 2004 to 2012, Thompson was Director-General of the BBC and involved in the BBC's cover-up of Sir Jimmy Savile.

Former BBC boss Mark Thompson 'lied' over Savile evidence, Nick Pollard claims
Telegraph publishes full tape recording of Nick Pollard suggesting that former BBC boss Mark Thompson lied when giving evidence about Jimmy Savile scandal
Following article from the New York Times:
Fake News Onslaught Targets Pizzeria as Nest of Child-Trafficking

This Pizzeria Is Not a Child-Trafficking Site
Nov. 21, 2016
Days before the presidential election, James Alefantis, owner of a local pizza restaurant called Comet Ping Pong, noticed an unusual spike in the number of his Instagram followers.
 All of them alleged something that made Mr. Alefantis's jaw drop: that Comet Ping Pong was the home base of a child abuse ring led by Hillary Clinton and her campaign chief, John D. Podesta.
Alefantis has some prominent Democratic friends in Washington and was a supporter of Mrs. Clinton, he has never met her, dany of these claims.
Mr. Alefantis, an artist born and raised in Washington, co-founded Comet Ping Pong 10 years ago as a casual spot for clay oven pizza. The restaurant has kid-friendly features like Ping-Pong tables and a craft room. Famous natives like members of the band Fugazi have held small shows there. The eatery, which seats 120, is a mash-up of red and white checkered tablecloths and modernist murals and paintings from friends of Mr. Alefantis.
Mr. Alefantis mingles with other Washington chefs and his establishment helped him to be named No. 49 in GQ magazine's 50 most powerful people in Washington in 2012. His customers include some high-powered locals, such as Tony Podesta, the brother of John Podesta, whom Mr. Alefantis knows casually. Mr. Alefantis and Mr. Brock, who is the founder of Media Matters for America, a website that tracks press coverage critical of the Clintons and works to debunk misinformation in the conservative press, broke up five years ago.
It began when John Podesta's email account was hacked and his emails were published by WikiLeaks during the presidential campaign. Days before the election, users on the online message board 4Chan noticed that one of Mr. Podesta's leaked emails contained communications with Mr. Alefantis discussing a fund-raiser for Mrs. Clinton.
The 4Chan users immediately speculated about the links between Comet Ping Pong and the Democratic Party. Some posited the restaurant was part of a larger Democratic child trafficking ring, which was a theory long held by some conservative blogs.
"From this insane, fabricated conspiracy theory, we've come under constant assault," said Mr. Alefantis, 42, who was once in a relationship with David Brock, a provocative former right-wing journalist who became an outspoken advocate for Mrs. Clinton.
---
FBI Agent's Affidavit Unsealed: Child Trafficking, Pedophilia and Child Pornography Exposed—Who Was the Real Target?
November 17, 2016
You really have to wonder why an FBI agent felt compelled to file this affidavit in MARYLAND?
Why did an FBI agent ever deign to file such a detailed affidavit regarding child pornography, child sexual abuse and child trafficking with the U.S. District Court of the District of Maryland?
Even though it was initially sealed, once filed, such a radioactive document could be used for a variety of reasons, both good and bad.  It was only a matter of time before it would be released to the public.
The concerned FBI agent could have filed this affidavit to put the pedophile rings on notice … that the agency was coming to get them.  This type of advance notice would seem to be provided by an agent working for an insider of the pedo ring.
On the other hand, this affidavit may have been submitted to the court by a disgruntled FBI agent who has seen many child sexual abuse crimes go unpunished and uninvestigated.
The sheer detail shown below does seem to indicate the agent is showing the perpetrators that the FBI has got their number.  And, that there is no escape for those who stay in the USA.  There, again, the agent may be tipping off the pedophiles that the FBI has such a strong case against them that there is only one alternative, and that is to flee the country.
Between these two extreme cases, of course, there are numerous other possibilities. Nevertheless, the valuable information posted below provides a unique window into the life of a pedophile and their many relationships and interactions, especially those that involve the use of the Internet.
link  Warning – graphic images
---
WikiLeaks
Despite claims by Julian Assange that Washington is plotting to extradite and execute him, U.S. and European government sources say the United States has issued no criminal charges against the WikiLeaks founder and has launched no attempt to extradite him.
According to the US, there are no other personnel that make up Wikileaks other than Assange and Manning.  With Assange under wraps and Manning in prison, there is, in fact, no Wikileaks operation at all, according to the US Department of Justice.
There is no active investigation, there are no suspects, no hackers, no servers, no leakers.  Wikileaks material appears out of nowhere, passed on by no-one and there are no laws being violated by any living human being even though the material is often highly classified or fabricated to seem as such, generally a mixture of both.
I don't trust Wikileaks personally myself.
My reasoning is, that NOT once has there ever been leaks on any members of paedophile networks with so many lists of names.
Operation Ore, Spartacus Club and so many more.
---
In part, a mass psyop?…very disturbing reading

In the weeks leading up to the election, some of the most damning Wikileaks began to surface yet



I

n the weeks leading up to the election, some of the most damning Wikileaks began to surface yet

, leading to allegations of the darker activities of the Podestas' and the Clinton clique — things like Spirit Cooking and bizarre, seemingly coded emails possibly referring to pedophilia crimes.Now someone has taken the time to lay out all the evidence in one giant, archived chart.While this information is creepy enough in small doses, when one looks at it all together like that, it is terribly damning.A lot of people have made the comment that Hillary is above the law. It would appear from this chart that Podesta is too.
"Why Do Podesta and His Brother Look So Much Like the Suspect Drawings in the Madeleine McCann Disappearance Case?"

Nov 14 2016
As the creep factor for the Podesta brothers continues to rise following a slew of disturbing Wikileaks revelations, this picture is now making it's way around social media in various forms.

One is a picture of Hillary campaign chair John with his brother Tony Podesta, one of the top lobbyists in DC; the other is of a police sketch made of men wanted in the 2007 abduction of Madeleine McCann.

Here's another. Notice anything?

And then it just gets creepier:

Very strange how Podesta wiped his emails the day Madeline Mccann went missing, right?

If you research the Podesta's they also knew Clement Freud who owned home next to Hotel where McCann abducted from

Little Madeleine McCann disappeared out of her bed while her family was vacationing in Portugal in 2007, a place the Podesta family is known to vacation to according to other Wikileaks emails like this one.

Others have pointed out the police sketches above were really of just one suspect initially, not two… but it is also two sketches from two different witnesses, so that doesn't prove anything about how many perpetrators there actually were.

Still, the portraits side-by-side are uncanny, and on top of the mountain of other disturbing evidence, for some people this is just one too many coincidences.

Not only that, but a DDoS attack was reportedly initiated against sleuths on 4Chan at the same time new information on the McCann case was being released
Emails from the release reveal Hillary's efforts to protect Laura Silsby, who was caught trafficking 33 children from Haiti. Where were those children being smuggled to?
Perhaps those children were destined for Jeffrey Epstein's "pedophile island," a sex cult resort that Bill Clinton visited dozens of times. Notably, Clinton refused to allow his Secret Service detail to accompany him several times.
Former President Bill Clinton was a much more frequent flyer on a registered sex offender's infamous jet than previously reported, with flight logs showing the former president taking at least 26 trips aboard the "Lolita Express" — even apparently ditching his Secret Service detail for at least five of the flights, according to records obtained by FoxNews.com.
The Latest Wikileaks Were a Bridge Too Far for Hillary to Win
Donald Trump's campaign manager Kellyanne Conway said Wednesday morning that when she fielded Hillary Clinton's concession phone call, it was Huma Abedin on the other end
My phone rang, It was Huma Abedin,' she said on CNN's 'New Day' program, one of five shows she appeared on after getting less than three hours of sleep.
'I was happy to talk with her. I had a nice exchange with Huma, whom I respect very much.'
'And she said, "Secretary Clinton would like to talk to Mr. Trump." So I handed him the phone and they had maybe a one-minute conversation,' Conway said.
She didn't hear anything about Trump's pledge to reopen the FBI's investigation into Clinton's classified-email scandal, or her family foundation's alleged ties to a pay-for-play atmosphere within the Obama administration's State Department.
Trump said that 'he respects her and her family,' Conway recalled. 'It was a very pleasant exchange.'
Asked if a special prosecutor is still on the president-elect's mind, Conway shook her head.
'We have not discussed that at all, and he certainly did not discuss that on his brief phone call with Mrs. Clinton,' she said.
Despite the FBI clearing her, Trump repeatedly hinted during his presidential run that he might free his attorney general to have a second look at the case.
That line of attack began exactly one year ago, during an Illinois rally on Nov. 9, 2015.
'You'd better remember: There's a six-year statute of limitations on that crime,' he said then. 'So Hillary's running for a lot of reasons. One of them is because she wants to stay out of jail.'
---
The Clinton Emails – Trafficking Children
Clinton Foundation Scandal: Child Trafficking
WikiLeaks' Clinton emails connect Clinton Foundation with a child trafficking ring in the aftermath of an earthquake in Haiti.
Laura Silsby, the former director of The New Life Children's Refuge, was apprehended at the Haitian and Dominican Republic border with 33 children. She claimed all the children' were orphans, which later turned out to be a lie.
Helping children? Ending child trafficking? What a monster! #ImWithHer. https://t.co/boLA0V6Myx

— Vonnetta L. West (@VonnettaLWest) November 3, 2016
Clinton Foundation had helped the traffickers get out of trouble. Huma Abedin had emailed Hillary Clinton several times informing her about the arrest of Silsby. One email also showed plans for arranging the housing and required finances. The email was titled, "After the wheels are off the ground."
Although no direct emails are indicting Clinton Foundation or Clinton with the child trafficking ring, the keen interest, and direct follow-ups do arouse some suspicion.
Weiner's Sexting Scandal
Recent WikiLeaks' Clinton emails suggest that Hillary's inner circle and staffers new about Anthony Weiner messaging a 17-year-old underage girl. John Podesta and another advisor, Neera Tander, were both aware of the investigation. Weiner had admitted to contacting the girl.
Anthony Weiner denied having sent any inappropriate messages to the underage girl.
Interestingly, Weiner was married to Huma Abedin at the time when the alleged sexting took place. Huma Abedin is also under FBI investigation for mishandling of classified information while Clinton was in the office.
---
Donald Trump has been elected to the presidency
Nov 9 2016
 
---
How Rothschild Inc. Saved Donald Trump
Rothschilds Caught Rigging The US Presidential Election
by Baxter Dmitry
The U.S. Presidential election was rigged even before the first ballot was cast. Everybody knows Hillary Clinton is the establishment's candidate of choice, backed by the Rothschilds and the New World Order.
What is less well known is that Donald Trump is also a Rothschild creation and actor, playing a part in the great sham that is the Illuminati's fake election, designed to keep control of the people in this supposedly "democratic" society.
Political analysts have been saying that Trump's tilt for the presidency has been 30 years in the making. This makes more sense than they realise. 30 years ago members of the Rothschild family saved Trump from bankruptcy and took him under their wing. They recognised his potential as a "man of use" and "colourful front man" for a secretive organisation that prefers to keep itself in the shadows.
Consider how Trump built his wealth – and who supported him during his booms and busts.
"In 1987 Donald Trump purchased his first casino interests when he acquired 93% of the shares in Resorts International. Resorts International has a sordid history which began in the early 1950's when it evolved from a CIA and Mossad front company which had been established for the purpose of money laundering the profits from drug trafficking, gambling, and other illegal activities. On October 30, 1978, The Spotlight newspaper reported that the principle investors of Resorts International were Meyer Lansky, Tibor Rosenbaum, William Mellon Hitchcock, David Rockefeller, and one Baron Edmond de Rothschild."
"In 1987, upon the death of longtime CIA front man James Crosby, the nominal head of Resorts International, up-and-coming young New York real estate tycoon Donald Trump stepped into the picture and bought Crosby's interest in the gambling empire."
"Trump soon became a household name, with his colorful personality and his insistence upon naming a variety of luxury hotels, apartment houses and other commercial ventures after himself. But while the name "Trump" appeared in the headlines, the names of the real movers behind Resorts International – Rockefeller and Rothschild – remained hidden from public view."
After quickly expanding the reach of Resorts International to Atlantic City in the final years of the 1980s, Donald Trump found himself in financial trouble as the real estate market in New York tanked. The three casinos in Atlantic City, like other Trump assets, were under threat from lenders. It was only with the assistance and assurance of Wilbur L. Ross Jr., senior managing director of Rothschild Inc. that Trump was allowed to keep the casinos and rebuild his threatened empire."
This was detailed in a Bloomberg article from March 22, 1992.
The same Wilbur L. Ross, still Jacob Rothschild's right hand man, came out in support of Trump's nomination in March 2016, also reported by Bloomberg.
Jacob Rothschild's son, Nat Rothschild, even dated Ivanka Trump.
Both major party candidates are controlled by the globalist powers that be. You have Hillary Clinton sacrificing chickens and preparing to pay her penance to the Rothschilds. Meanwhile, Trump appears to have been bought long ago. He was made by the Rothschilds. Either way, American citizens don't have a choice in this election. The Illuminati have been working behind the scenes for decades creating the actors to play the roles.
This was Illuminati's plan all along. To have both candidates operating under their interests whilst systematically pitting the entire nation against each other, creating the chaos they need to push their New World Order agenda closer to completion.
How 'Doonesbury' predicted Donald Trump's presidential run 29 years ago
Who will be his successor?

---
---
The Jones Plantation
---
---
---
On Sunday evening, Nov 6 2016,

side-by-side images of Hillary Clinton's campaign chairman John Podesta and his brother Tony next to police sketches of potential suspects in a 2007 kidnapping of a three-year-old Madeleine McCann took over the internet.
https://www.theguardian.com/uk-news/2013/oct/14/british-detectives-efits-madeleine-mccann-suspect
"The circumstantial evidence goes far beyond the striking resemblance.
John Podesta's first email on Wikileaks is dated May 4th 2007.
Per Wikipedia Madeline disappeared May 3rd 2007.
Did John Podesta WIPE HIS EMAILS the day after Madeline disappeared to destroy evidence?"
As the United States nears an election in 3 days, the lid is being blown off crimes surrounding presidential candidate Hilary Clinton and amongst them, her connections to child sexual abuse.

Information is coming so thick and fast it is difficult to keep up. The information may be so bizarre to some who have not followed the sordid details of organised child sexual abuse, that they suffer from cognitive disonance and cannot believe it.

Some background is also required.

Much of information being released, is being published by Julian Assange and Wikileaks on the Wikileaks website [14] and via twitter @wikileaks. He is releasing about 50,000 emails to and from John Podesta who is Hilary Clintons campaign Chairman and was Bill Clintons Chief of Staff when President. He has also released about 30,000 of Hilary Clintons emails when she was Secretary of State.

These emails have been given to Wikileaks not by the Russians as the Clinton campaign tried claiming but by individuals in the intelligence services. Some of the more important emails have been certified as genuine by Google.

The other information is leaking from FBI/Security Services and perhaps NYPD from perhaps 650,000 Clinton emails found on Anthony Weiners computer. It was what was found in these emails that prompted FBI Chief, Comer to announce to the reopening of the investigation into Hilary Clinton emails, a few days ago. This investigation which was earlier controversially shut just days after Bill Clinton made an unscheduled meet up with Lorretta Lynch, Attorney-General and the suspicion is that he threatened her.

The emails on Weiners computer should all have been turned over to the investigating authorities who were looking into whether Hilary Clinton had broken the law using a private server for classified emails. These emails were apparently found under the title "life insurance" which many take to be referring to the many dozens that have died under suspicious circumstances when they have crossed the Clintons, who many regard as a crime family.

Anthony Weiner, was a congressman who resigned after a sexting scandal. After a further two scandals, one with a 15 year old, he is the now estranged husband of Huma Abedin. Before her recent demise from Clintons campaign, caused by the finding of the emails Huma was perhaps the top Hilary Clinton aide, as well as rumoured lesbian lover of Clinton (her marriage is a marriage of ambition to power). Apparently Huma Abedin and Anthony Weiner are assisting the FBI with their enquiries in order to minimise the fall out for themselves, so a lot more is due to be exposed about Hilary Clinton.

Some of the emails on Weiners computer appear to have been withheld from the investigation but some appear to show Hilary's involvement in child abuse, hence the reopening of the FBI investigation.

So far not a particularly healthy state of affairs, but it gets much worse. The emails expose a "pay for play" scandal ie money for access to Clinton, – $1 million dollars for 5 minutes access in Qatar, $12M for Morocco for Hilary to attend a function.

The emails also expose that the funders of ISIL/ISIS, the Saudi and Qatar governments are the funders of the Clinton Foundation. ISIS was effectively created by people funding her foundation and who she is friendly with. The state department under her watch was selling arms to governments including the biggest arms deal ever $80 billion to Saudi. Total arms exports doubled under her tenure. [57]

Also exposed is that Citybank and Wall Street essentially chose most of Obama's cabinet.  Clinton was the driving figure in illegally overthrowing Gaddaffi in Libya causing 40,000 deaths as well as the migrant crisis in Europe, which Gadaffi predicted.[57]

Steve Pieczenik, served as a foreign policy advisor to several administrations. His website is here [18] and wikipedia entry is here [19]. He announced on his You Tube channel that Hillary and Bill Clinton "effected a silent civilian coup through corruption and co-option. However, people in the intelligence community formally initiated a counter-coup through supplying information to Julian Assange and WikiLeaks in order to prevent Hillary Clinton from becoming the next president of the United States, while also convicting and indicting Barack Obama, Loretta Lynch, and all others who were complicit in the cover-up of the massive corruption that occurred under the Clinton Foundation." [19]
As Clintons appeared to circumvent due process by controlling the Department of Justice, this countercoup appears to have been launched, the face of which is Pieczenik.
---
Comey, FBI Chief backed down despite the evidence of Clinton child abuse. They have apparently reviewed 650,000 emails in 9 days and found nothing!!

There is clearly still a power struggle in the FBI. It looks as though Clinton has the Department of Justice in her pocket and has won this battle with the FBI for now, and this round in the battle of coup and countercoup. It will be interesting what New York Police Department will do who also have copies of the email, and what influence Rudy Giuliani has.

It may be that the election will be fixed for Hilary Clinton and who knows what will happen then. It will be interesting to see what more details of Clintons child abuse and satanism are revealed.

Here is some more evidence of the child abuse  http://pastebin.com/36Q0yKSM

The Clinton investigation is now connected to a massive child trafficking and pedophile sex ring operating within Washington, D.C. Over the next few days, and this November 5th, we will be referencing evidence and exposing the Clinton foundations for multiple incidences of child trafficking and sex scandals.
---

Tony Podesta and Dennis Hastert at Camp Hose in Japan 1965
Podesta Camp Openly Support Imprisoned Pedophile Dennis Hastert
I have stayed in touch with danny hastert…
Dennis Hastert Molested At Least Four Young Boys: Prosecutors
April 9th, 2016
Chicago prosecutors, in newly filed documents, allege that Dennis Hastert, the former speaker of the House, molested at least four young boys. The New York Times reports that some of the boys were as young as 14.
As a lobbyist, Hastert worked on, among other specialties, technology issues. Piggybacking on that, his older son, Joshua, hit Washington soon after Denny became Speaker in 1999. Voila! The pierced-tongued owner of a record store in DeKalb called Seven Dead Arson became a lobbyist focusing on technology and defense issues. Josh started his new gig, working for mp3.com's lobbyist who had been an aide to former House Republican Minority Leader Bob Michel, a close colleague of Josh's father.
Josh then moved to a small firm, Federal Legislative Associates, that lobbied on tech issues. Moving on up, he was soon hired by lobbying firm, Podesta Mattoon, headed by two old friends of his father's—Tony Podesta, a fellow Illinoisan, and, with Hastert, a student government leader in the 1960s, and Dan Matoon, a close friend/advisor of Hastert's who ran his first congressional campaign. In 2006, while his father was still holding the Speaker's gavel, Josh was hired by Google as part of a team of Podesta Matton lobbyists.
Podesta had longtime ties to Rep. Dennis Hastert, R-Yorkville, who unexpectedly was elected House speaker in January 1999.
Podesta's brother, Tony, a Washington lobbyist, has known Hastert since 1965, when they traveled together to Japan as part of group of college leaders.
Podesta's Knox College roommate, Greg Busch, who is still one of his best friends, worked for Hastert when Hastert was a state legislator in Springfield.
"The speaker always knew he could be very frank with John Podesta," said John Feehery, Hastert's press secretary.
Tony Podesta (left) and his brother John, ran a lobbying firm together beginning in the 1980s
It is tempting to see Podesta as a US equivalent of Charles Saatchi
---
---
Hillary Clinton
October 30, 2016
BREAKING: SEARCH WARRANT LEADING TO RE-OPENING OF CLINTON CASE WAS FOR CHILD PORNOGRAPHY
The FBI NY team working on the Weiner case has a sophisticated system to detect emails because it was their focus was child pornography and issues related to the sexting case, one of the sources told Fox News.
Several sources told Fox News this weekend that "thousands" to "tens-of-thousands" of new documents emerged in the sexting case.
However, it remains unclear whether any of them belong to either Clinton or Abedin, as the Clinton campaign has argued over the past few days.
---
Why Huma Needed a 10,000 Email 'Life Insurance' Folder, And Why What They Found Is Far Worse
November 1, 2016
"Get out the handcuffs and put them on Hillary Clinton, right now, today. An email from Bill Clinton's Chief of Staff, Tina Flourney to Hillary Clinton's Campaign Chairman, John Podesta, dated February 2015 is quite direct- "Foreign Govt donors: all the money is in."
OK, so now that we know for an absolute fact that the Chairman of the Hillary Clinton for President Campaign had been told "all the money is in" from "foreign govt donors" we have to ask: What did that foreign govt money buy? Did Hillary sell access? Did Hillary sell US Secrets?
Did Hillary offer to go to war in Syria for a natural gas pipeline? What the hell did that money buy?
It is absolutely illegal for a candidate to political office in the United States to solicit OR ACCEPT donations from foreign citizens, never mind foreign GOVERNMENTS. What has taken place here appears to be a serious crime.
 .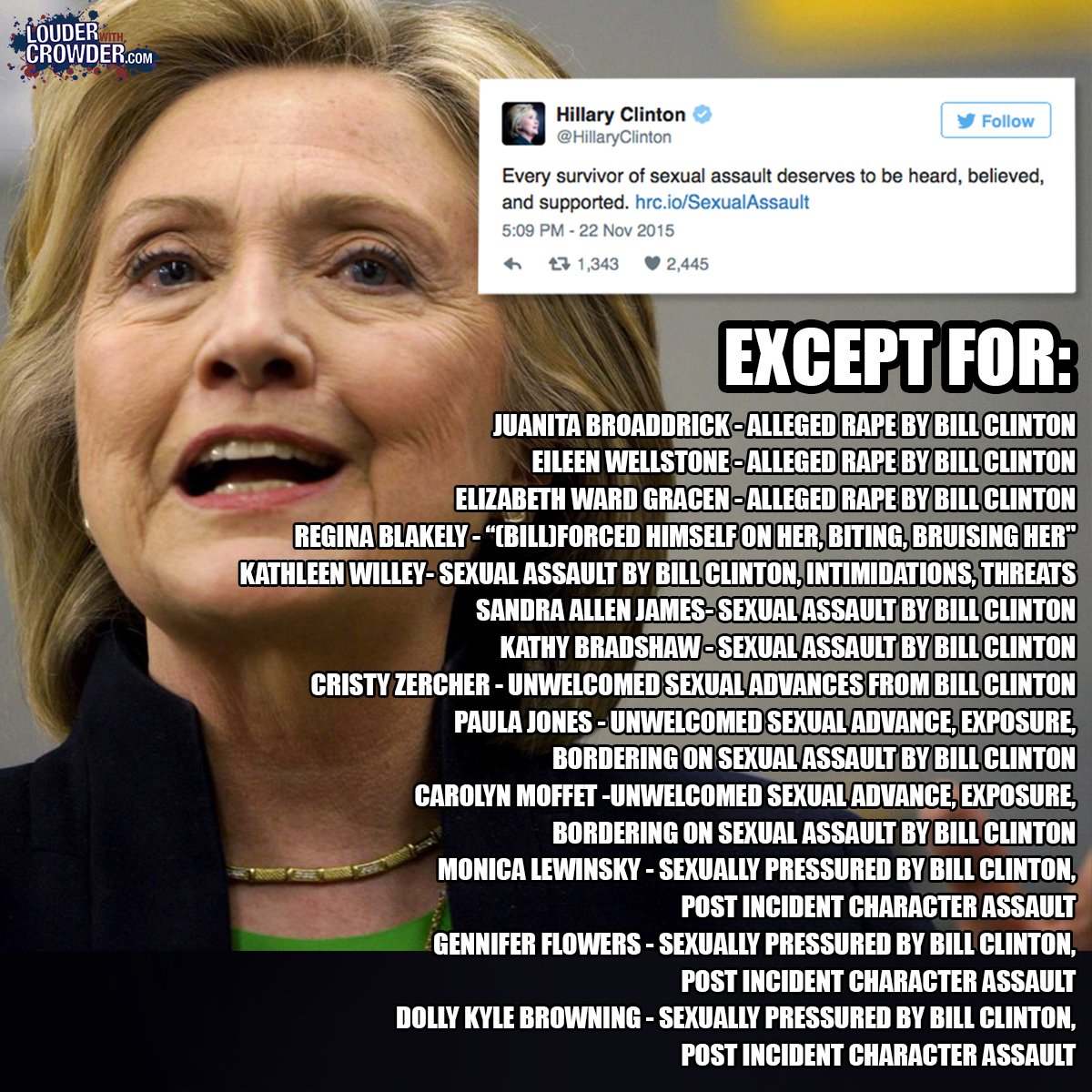 ---
reblogged
Hillary Clinton Begs Forgiveness From Rothschilds In Leaked Email
October 18, 2016
Though the influence of money in politics is well-known, many people are amazed to learn that most of that money comes from a very few individuals – the 1% of the 1% as it were. These individuals comprise the global elite, whose mind-boggling fortunes are often used to buy 'favors' and even set policy in governments all over the world, not just the United States. Many of these elites made their fortunes through centuries-old banking dynasties. The most infamous of these are undoubtedly the Rothschild family, who have been the world's wealthiest family for over 200 years.
Indeed, the most well-known Rothschild patriarch, Mayer Amschel Rothschild, once said "Give me control of a nation's money and I care not who makes its laws." The Rothschilds and their international banking cartel, 'Rothschild & Co,' are majority owners of numerous corporations spanning nearly every industry. They are also co-owners of numerous private banks including the International Monetary Fund, which essentially functions as a global loan shark with no government or international oversight, as well as many of the world's central banks, which are private entities despite their associations with federal governments.
Several politicians, especially those who are the most willing to bend over backwards for wealthy interests, have made their careers by catering to the whims of the Rothschilds and other families like them. In US politics today, there is no better example of this archetype than Democratic Presidential nominee Hillary Clinton. In fact, less than two months ago, Clinton flew just 20 miles in a private jet to attend a private Rothschild fundraiser in her honor. Yet, this is just one of the latest examples of her intimate relationship to the banking dynasty.
In emails from her private server made available to the public by WikiLeaks, Clinton's close relationship to Lady de Rothschild is evident due to their warm exchanges which include phrases such as "You are the best […] Sweet dreams," "I remain your loyal adoring pal," and "Much love." This is significant as, judging by Clinton's other emails, her communication style is almost always curt and concise, never approaching the outright declarations of affection found only in her exchanges with Lady de Rothschild. Lady de Rothschild, married into the Rothschild family in 2000 after being introduced to Sir Evelyn de Rothschild, who alone is worth $20 billion, at the 1998 Bilderberg Conference. War criminal Henry Kissinger served as the couple's "match-maker."
Yet, the most bizarre interaction between Clinton and Lady de Rothschild took place in an email titled "Info for you" (ID#1606), which was sent while Clinton was serving as US Secretary of State. In the email, Clinton tells Lady de Rothschild that she had to ask Tony Blair (then-Prime Minister of England) to accompany her to Israel due to the Middle East peace negotiations taking place at the time. Blair had previously planned to spend the weekend in Aspen, Colorado with the Rothschilds at an unspecified conference, but accepted Clinton's invitation. Clinton then says "I hope you all understand. […] Let me know what penance I owe you." For those who are not familiar with the word, penance is defined as follows: "An act of self-mortification or devotion performed voluntarily to show sorrow for a sin or other wrongdoing." Does this sound like something Hillary Clinton would normally say?
Considering that her former bodyguard once said she could "make Richard Nixon look like Mahatma Gandhi," this seems doubtful. More importantly, why would someone as powerful as Secretary of State literally grovel for forgiveness from a private citizen? The circumstance is truly bizarre considering Clinton offers "penance" or asking the Prime Minister of England to decline an invitation to the Rothschilds' weekend getaway in order to attend high-stakes peace negotiations. This email clearly shows where the real power is in politics as well as where Clinton's true loyalty lies.
---
Donald Trump, The Clintons And Jeffrey Epstein

At least one of Epstein's underage sex victims was recruited from Trump's Mar-a-Lago – which Epstein frequented often.
Trump had been linked to his fellow Palm Beach resident. In 2002, Trump had said of Epstein, "I've known Jeff for fifteen years. Terrific guy. He's a lot of fun to be with. It is even said that he likes beautiful women as much as I do, and many of them are on the younger side. No doubt about it—Jeffrey enjoys his social life." Epstein had visited Mar-a-Lago, Trump's estate and club down the road from Epstein's mansion. Trump also had flown on Epstein's plane and had dined at his house. And Virginia Roberts, an alleged Epstein victim who tried to join the civil lawsuit, maintaining that Epstein kept her as a sex slave for several years when she was a teenager, was working at Mar-a-Lago as a changing room assistant when she was recruited, at age 15, to be a masseuse for Epstein.
A 2002 story in Vanity Fair listed Trump as one of a small group of mega-rich businessmen, including newspaper publisher Mort Zuckerman and Revlon chairman Ronald Perelman, who periodically dined with Epstein at his Palm Beach estate. And a 2003 story in New York reported that Trump had dined at Epstein's Upper East Side home, a nine-story building that is reportedly the largest private residence in Manhattan.
That dinner, for 30 people, was also attended by Google co-founder Sergey Brin, businessman and philanthropist Les Wexner, former British Cabinet minister Peter Mandelson, and Bill Clinton aide Doug Band.
"The dialogues are so engaging," Epstein told the magazine at the time, "that serving even the most extraordinary food sometimes seems inappropriate."
……………………………….
Jeffrey Epstein's Nadia, who learnt to fly at the same Mossad-linked airfield as the Hebrew-speaking Mohamed Atta. JEFFREY EPSTEIN and 9 11.
They were the glamorous Jeffrey Epstein aides who refused to testify about Prince Andrew's visits to the 'House of Sin'.
Sarah Kellen and Nadia Marchinova both pleaded their right to silence under the US Fifth Amendment when asked if the royal had sex with teenage girls – earning themselves the nickname the 'blondes who took the Fifth'.
Today, Epstein's former PA Miss Kellen and Miss Marchinova have reinvented themselves as Sarah Kensington and Nadia Marcinko.
Miss Marcinko, 29, is a pilot and the chief executive of Aviloop, a company selling discounted flying lessons.
Miss Kensington, 34, is an interior designer who boasts of renovating corporate apartments in New York, the Caribbean and Paris.
Intriguingly, they both operate from £1.5million addresses in a Manhattan building majority-owned by Mr Epstein's brother Mark. Neither woman seems keen to draw attention to their past work for the billionaire paedophile.
Mark Epstein, Jeffrey's brother, testified in 2009 that Trump flew on Jeffrey's private jet at least once.
Both women were given immunity from prosecution in a controversial deal fixed by Epstein when he was jailed for soliciting prostitution from underage girls.
Epstein's Black Book lists a number of people whom Mossad and its friends may have wanted to blackmail and control prior to the events of 9 11.

Trump and Epstein
Donald Trump is in Jeffrey Epstein's Little Black Book.
Donald Trump's campaign manager Corey Lewandowski has engineered Trump's victories in South Carolina and elsewhere.
Lewandowski is linked to the Koch brothers and to Jack Abramoff.
Lewandowski has spent his time recently as the New Hampshire director of Americans for Prosperity, the Koch group.
When former Congressman Bob Ney faced prison on corruption charges in the Jack Abramoff lobbying scandal, Lewandowski vouched for Ney's character with the judge.
On 13 April 2016, Donald Trump suggested that Penn State should resurrect the statue of the late head football coach Joe Paterno, who was accused of covering up the sexual abuse of young boys.
Trump Calls for Reinstatement of Joe Paterno Statue.
TRUMP IS A NEOCON WARHAWK.
Donald Trump's foreign policy speech, on 27 April 2016, makes it clear that his main aims are:
1. To give total support to Israel.
2. To give total support to the military industrial complex.
3. To continue to pretend that the USA and Israel do not support al Qaeda and ISIS.
4. To put American boots on the ground when necessary.
Trump's foreign policy speech.
1. ISRAEL
Trump says:
"Israel, our great friend and the one true Democracy in the Middle East, has been snubbed and criticized by an Administration that lacks moral clarity.
"Just a few days ago, Vice President Biden again criticized Israel – a force for justice and peace – for acting as an impediment to peace in the region.
"President Obama has not been a friend to Israel. He has treated Iran with tender love and care and made it a great power in the Middle East – all at the expense of Israel, our other allies in the region and, critically, the United States."
2. MILITARY INDUSTRIAL COMPLEX.
Trump says:
"We have to rebuild our military…
"Our nuclear weapons arsenal – our ultimate deterrent – has been allowed to atrophy and is desperately in need of modernization and renewal.
"We will spend what we need to rebuild our military.
"It is the cheapest investment we can make.
"We will develop, build and purchase the best equipment known to mankind.
"Our military dominance must be unquestioned."
http://aanirfan.blogspot.com/2015/01/jeffrey-epstein-mossad-and-9-11.html
Roy Cohn was Donald Trump's mentor and lawyer.
Roy Cohn was named and or connected to 4 child sex ring investigations,
Cohn is also been connected to the Franklin Scandal, Dutroux Scandal in Belgium.
http://aanirfan.blogspot.com/2016/03/trump-cia-asset.html
---
"Trump has been consulting with the Rockefeller-controlled Council on Foreign Relations for foreign policy advice.
"Trump acquired a 93% interest in Resorts International … established and controlled by front men for the Rockefeller and Rothschild families"Donald Trump is a Rothschild crime syndicate gopher and intelligence asset."
https://hendersonlefthook.wordpress.com/2016/03/24/sanders-snubs-aipac-trump-a-rothschild-tool/
Jun 20, 2016
Lawsuit Accuses Donald Trump Of Raping Teenage Girl In 1994
A federal lawsuit filed Monday in New York accuses Republican presidential candidate Donald Trump of repeatedly raping a 13-year-old girl more than 20 years ago, at several Upper East Side parties hosted by convicted sex offender and notorious billionaire investor Jeffrey Epstein.
The suit, first reported by the Real Deal, accuses Trump and Epstein of luring the anonymous plaintiff and other young women to four parties at Epstein's so-called Wexner Mansion at 9 East 71st Street. Epstein allegedly lured the plaintiff, identified in the suit only as Jane Doe, with promises of a modeling career and cash.
Another anonymous woman, identified in additional testimony as Tiffany Doe, corroborates Jane's allegations, testifying that she met Epstein at Port Authority, where he hired her to recruit other young girls for his parties.
Trump had known Epstein for seven years in 1994 when he attended the parties at Wexner, according to the suit. He also allegedly knew that the plaintiff was 13 years old.
Epstein served 13 months in prison in the early aughts for soliciting a minor for prostitution.
http://gothamist.com/2016/06/20/trump_rape_lawsuit.php
---
---
 Bernie Sanders
http://www.chartword.com/2015/07/donald-trump-clintons-and-jeffrey.html
Bernie Sanders's 1972 Essay, 'man—and woman'
The Vermonter's creative meditation on gender roles—via rape fantasies—has set the Internet aflame.
In 1972, Sanders, then 30 years old, published a creative essay in the Vermont Freeman, called "man—and a woman," which "reflected [Sanders's] affinity for Sigmund Freud," reported Mother Jones. Here's the piece:
Kristen Martin recalls her time as an intern for Bernie Sanders, in a contribution to the left's discussion of Sanders' campaign for the Democratic presidential nomination.
"I still looked to Sanders for a political lead, hoping to eventually understand his political end game. What did he have to say about the occupation of Palestine? What did he think of our continuing imperialist interventions in the Middle East?
Had I done my research, I would have discovered Sanders' frankly hawkish positions on foreign policy. It only takes a brief search to uncover his ardent support for Israeli apartheid, his repeated authorizations of funding for the U.S. military budget, and even his initial vote for Bush's original Authorization for Use of Military Force resolution that began the war on Afghanistan. I would have even discovered pictures in the local newspaper of activists I knew being thrown out of Sanders' office for protesting his support of the U.S. bombing of Yugoslavia.
Needless to say, Sanders was not the anti-imperialist, anti-capitalist folk hero I had hoped he would be. "
http://www.freerepublic.com/focus/f-gop/3295825/posts
---
Largest Pedophile Ring in History, 70,000 Members, Heads of State, the Rats Scramble
November 7, 2016
When Veterans Today tied the murder of

Supreme Court Justice Anthony Scalia to a White House blackmail plot and a strange tale involving the Keshe Foundation

, it became clear that

the highest and most powerful in Europe, the US and around the world, were tied together in a web of ritual child abuse on a massive scale.
From NBC News:
Massive pedophile ring busted; 230 kids saved – US news – Crime & courts | NBC News
An Internet pedophile ring with up to 70,000 members — thought to be the world's largest —has been uncovered by police, a security official said Wednesday.

The European police agency Europol said in a statement that "Operation Rescue" had identified 670 suspects and that 230 abused children in 30 countries had been taken to safety. More children are expected to be found, Europol said.
A pedophile ring, 70,000 strong, has been identified and hundreds arrested, an organization run on the internet, centered in the Free Energy Community, including websites run out of Paris, the Netherlands and Belgium.
What isn't being told is that this same organization, also known as the Red Circle, runs through secret societies around the world:
Bilderberg
St. Hubertus
Federalist Society
Knights of Malta (Rome, not KMFAP in Budapest)
Council on Foreign Relations
Federal Reserve Bank
NATO
Royal Families of Belgium and Netherlands
SCOTUS (Supreme Court of the United States)
…this is a story of secret societies, operating worldwide and ritual Satanic child abuse that permeates Washington…
…According to sources, Scalia had been providing protection for an international pedophile ring and was murdered by "friends" who he had informed of the nature of his visit with Obama and the doom it signaled for those around Scalia, prosecution, ruin and Citizens United reversed.
The mechanism Scalia used to provide this protection was the Federalist Society which chooses the judges throughout the US judiciary system so should any unfortunate pedophile find himself in court, the judge was under Scalia's control, thus making a successful prosecution difficult to achieve.
The Federalist Society grooms and recruits candidates to become judges at a young age – college age kids; they specifically seek out suitable candidates who have certain moral ambiguities that can be exploited.
Thus a stranglehold is placed on the judicial system of the United States by a group which serves the interests of big business – corrupt corporations, big pharma, the oil and coal barons; this is how their interests are, time and again, placed ahead of those of we, the people with the result that our environment and our bodies are polluted by the products of these corporations, be it poisons like aspartame and GMO crops in our food, toxins in our ground water (see Flint, MI) or just plain old exploitation of poor people such as the coal miners of West Virginia and Kentucky.
Scalia met with the Order of Saint Hubertus, the patron saint of million dollar dude ranch hunting. As of yet, no one has identified who was there, it seems that Supreme Court justices are found all the time with pillows over their faces and nobody asks a thing, but this was Texas and they make their own rules down there…
We remember former FBI director and founder, J Edgar Hoover, the man who said ritual satanic child abuse was a conspiracy theory. He is also the man who said the mafia didn't exist…
MISC
Rent a Crowd" Company Admits Politicians Are Using Their Service
Have you ever wondered how a politician disliked by most could fill a room with screaming supporters giving the perception they have your local communities support?
Look no further than a company called "Crowds on Demand", a company who hires multi-talented actors who are experts of improvisational theatre to provide the illusion of support for a candidate. Nothing draws a crowd, like a crowd.
The company who has provided its services for athletes, artists and fashion people has recently admitted to providing services for both Republican and Democrat candidates.
Ceo and founder Adam Swart was emailed a few questions about his services by activist Ian Cioffi.  The company owner was asked if his system is proven to work in U.S. politics?
Swart claimed, he has done work for "dozens of candidates in the US primarily but not exclusively Republican. Mostly they are candidates who suffer from lack of enthusiasm/turnout at rallies and in need of a 'game change'. The candidates have been primarily congressional/senate candidates. We've only worked with one presidential candidate thus far."
by ww & goody
---
DISCLAIMER: THE POSTING OF STORIES, COMMENTARIES, REPORTS, DOCUMENTS AND LINKS (EMBEDDED OR OTHERWISE) ON THIS SITE DOES NOT IN ANY WAY, SHAPE OR FORM, IMPLIED OR OTHERWISE, NECESSARILY EXPRESS OR SUGGEST ENDORSEMENT OR SUPPORT OF ANY OF SUCH POSTED MATERIAL OR PARTS THEREIN.