Simon Bailey, the National Police Chiefs' Council lead for child protection
A leading child protection officer has suggested paedophiles who view indecent images should not be given criminal sanctions unless they pose a physical threat to children, according to The Times.
Lower level offenders should be given counselling and rehabilitation and police should focus on the most dangerous paedophiles with access to children and those looking at the most serious images, Simon Bailey, the National Police Chiefs' Council lead for child protection, is reported to have said.
…alternatives needed to be looked at as increasing reports of sexual abuse have pushed the situation to "saturation point".
The Times quoted Mr Bailey as acknowledging many people may be horrified at the stance…
07 Mar 2017
A group of influential MPs is "very alarmed" that Britain's most senior child protection police officer should want to keep low-level offenders viewing abuse images out of the courts.
Home Affairs Select Committee (HASC) chair Yvette Cooper is calling for "immediate reassurance" after the National Police Chiefs' Council child protection lead suggested only paedophiles who pose a "really significant" physical risk to children should face a criminal sentence.
While thousands of suspects are being arrested every year in conjunction with the National Crime Agency (NCA), Chief Constable Simon Bailey said alternatives needed to be looked at as increasing reports of sexual abuse have pushed the situation to "saturation point".
Worried by the "changes in approach" if implemented straight away, Ms Cooper said comments that forces cannot cope with the "huge proportions" of child sex abuse offences – up 80 per cent in three years – are "clearly of great concern to us".
She wrote to Mr Bailey: "As you will know, for many decades institutions have put children at risk because it was seen as too difficult, not a priority or resources were insufficient to keep them safe.
"I would not want to see the same happen over online child abuse."
The children's charity  National Association for People Abused in Childhood's chief executive officer, Gabrielle Shaw,  expressed concerns that Mr Bailey's views could mean that "paedophiles who want to view indecent images of children now have the green light to do so?".
Ms Shaw added:" If they think they won't be thrown in jail, what's to stop them from searching out these images to satisfy their sick appetites?"
Arguing there is no-such thing as a "low-risk paedophile", she went on: "I don't want anyone to think for a second that looking at an indecent image of a child is a victimless crime.
"Just because someone downloaded it, maybe paid for it, they might think it's OK as they didn't go and hurt a child physically? Except they have.
"They have fed the demand for these images, which means more children will be robbed of their innocence in the worst way possible.
"Those children have to grow up knowing these images will circulate for years – every time someone new views them they are being abused all over again. It never stops."
"Police priorities reflect society's priorities. And if you want child protection to be a priority, then let's all say so."
http://www.policeprofessional.com/news.aspx?id=28668
---
---
 Seems plenty of room in jail for beggars & ppl not paying TV licence ppl with drug & mental health issues
---

Background on Constable Simon Bailey
Award ceremony hosted by Constable Simon Bailey and Prince Charles
(Prince Charles was mentored by and close friends with paedophiles Sir Jimmy Savile an Bishop Peter Ball)

The event, hosted by HRH The Prince of Wales Prince Charles and Norfolk Constabulary Chief Constable Simon Bailey, was held at the Sandringham Royal Estate
https://www.norfolk.police.uk/news/latest-news/awards-honour-long-service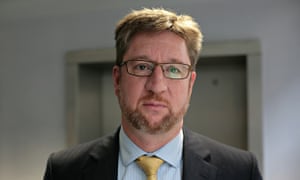 Simon Bailey – Supporter of Freemasons
http://freemasonry-cg.com/public-urged-to-back-600000-appeal-to-help-norfolk-cancer-patients/
---
FOI request
Yours sincerely,
Amanda Gibson
Freedom of Information
Department
Simon Robert Bailey QPM is a senior British police officer. Since 2013, he has been the Chief Constable of the Norfolk Constabulary. He previously worked as a detective, and was involved in the investigation of the murder of Rosemary Nelson.[1]
As of 2015 he is leading Operation Hydrant, an umbrella investigation into multiple allegations of historic sexual abuse throughout the United Kingdom.[2]
Bailey was awarded the Queen's Police Medal (QPM) in the 2016 New Year Honours.[3]
https://en.wikipedia.org/wiki/Simon_Bailey_(police_officer)
13 June 2014
Mr Bailey started his policing career as a PC in King's Lynn in 1986 and rose through the ranks to deputy chief constable in 2010.
He said: "I'm continuing to see reductions in what we would call traditional crime types whereas I'm seeing significant growth is emerging in the vulnerability case areas.
"We're seeing increases of reporting of abuse, child and adult abuse, rape and serious sexual offences.
"I don't believe, and have nothing that would indicate, there are more offences taking place but there's been the Savile effect which has raised levels of awareness.
"There's an increased confidence that their story will be believed and increased confidence on my organisation's ability to respond to that and deal with it."
He added: "The face of crime is changing and we've got to rebalance resources in the organisation."
http://www.edp24.co.uk/news/crime/norfolk_police_chief_excited_by_year_at_helm_and_ready_for_challenges_ahead_1_3641492
https://theneedleblog.wordpress.com/2014/08/05/operation-hydrant/
Chief Constable joins charity
The OPEN Youth Trust (OPEN) on Bank Plain
a charity whose mission is to provide opportunities that make a difference to the lives of young people in Norfolk.
has appointed Chief Constable Simon Bailey as its third patron to join
Richard Jewson, Lord-Lieutenant of Norfolk.
The Rt. Rev Graham James, Bishop of Norwich and
http://www.opennorwich.org.uk/patrons-ambassadors.aspx
Rev James Bishop was consecrated a bishop by George Carey , Archbishop of Canterbury, during a service at Westminster Abbey.[2]
https://en.wikipedia.org/wiki/Graham_James_(bishop)
(Carey is involved in CSA coverup allegations and his son arrested for csa)
---
Marie Collins Foundation
Who we are
Marie Collins Founder of The Foundation
Our Vision
All children who suffer sexual abuse via the internet and mobile technologies are enabled to recover and live safe and fulfilling lives
Our Aim
To ensure that the response to children and their families who have suffered harm via the internet and mobile technologies is based on sound, evidence based practice.
https://www.mariecollinsfoundation.org.uk/mcf/who-we-are/marie-collins
Trustee
Simon Bailey
https://www.mariecollinsfoundation.org.uk/mcf/who-we-are/board-of-trustees
Abuse survivor quits Vatican's child protection panel
Mar 1 2017
A survivor of clerical sex abuse has resigned from a panel established by Pope Francis to address the issue, saying Vatican officials mounted "shameful" resistance to its work.
Marie Collins was the only remaining panel member abused by a cleric.
She said the commission had suffered constant setbacks, "despite the Holy Father approving all its recommendations".
Pope Francis set up the panel in March 2014.
It was seen as an attempt to address the bitter and long-standing scourge of child abuse which has dogged the Catholic Church.
In her resignation letter, Ms Collins said she believed the pontiff had acted sincerely when he appointed the commission to advise on keeping children safe.
However, she condemned the lack of co-operation by those dealing with cases of abuse.
The Pope himself has been criticised for reducing the punishments given to priests guilty of child abuse.
Briton Peter Saunders departed in 2016 after quarrelling with other members about how to handle serial abuse allegations against an Italian priest.
Mr Saunders said he felt betrayed by the Pope and felt he had been tricked into backing up a "smoke and mirrors" exercise.
http://www.bbc.com/news/world-europe-39125191
---
Simon Bailey and his predecessor Phil Gormley – singing from the same hymn sheet
Not enough money to deal with paedophiles.
https://www.theguardian.com/uk-news/2014/jul/16/police-fear-overwhelmed-660-suspects-arrested-paedophilia
Simon Bailey's predecessor – Phil Gormley
July 16 July 2014
Phil Gormley was in the top 10 highest earning chief officers in the country.
According to the Office of the Police and Crime Commissioner for Norfolk and Norfolk Constabulary, Mr Gormley's successor, Simon Bailey, is in receipt of a total package of £165,318, including a salary of £136,092.
http://www.edp24.co.uk/news/crime/former_norfolk_chief_constable_was_among_top_10_highest_earning_officers_in_the_country_1_3616717

---
Row as Police Scotland blocks release of chief constable Phil Gormley's financial interests
6 Aug 2016
Police Scotland Chief Constable Phil Gormley
POLICE Scotland is embroiled in a secrecy row after it blacked out the details of the chief constable's financial interests.
The force's decision means it is impossible to know if Phil Gormley has any business ties outside of policing.
John Finnie, a Scottish Greens MSP and a former policeman, called on the decision to be reconsidered.
Myles Bradbury: CEOP 'failed to alert abuse doctor to police'
Phil Gormley involved in this case.
CEOP received information from Toronto Police, via Interpol, of up to 2,345 UK individuals, including Bradbury, in July 2012.
This was part of the Canadian force's Project Spade investigating child pornography across the world.
The NCA said the material provided to CEOP included "details" of online purchasers of potentially harmful DVDs and videos.
In November 2013, a few weeks after the agency took over CEOP, the NCA said its deputy director general Phil Gormley became aware the material had not been disseminated to UK police forces and did then share it…
the data on Myles Bradbury was shared with Suffolk Police a few days later on 27 November, which, by coincidence, was the same day a grandparent of a victim at the hospital made a complaint about the doctor.
http://www.bbc.com/news/uk-england-cambridgeshire-29240758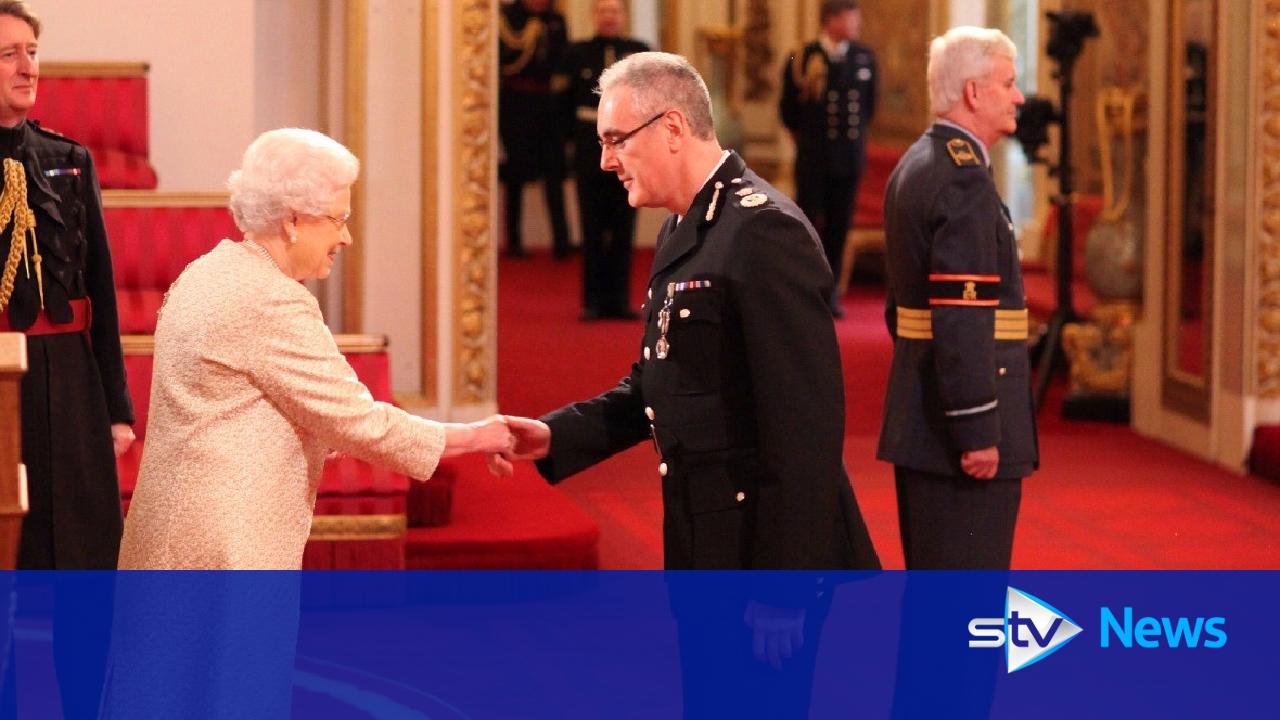 Queen Elizabeth and Phil Gormley – sharing a special handshake
---
Norfolk chief constable – on meeting the Queen – hobnobbing with royalty.
11 July 2011
He was once the real Morse, and meets the royals as part of his job, but the Chief Constable of Norfolk was surprised to find himself something of a local celebrity too.
Phil Gormley has been in the job for just over a year, but is still getting used to invitations as diverse as church with the Queen, cricket with a general, or late night knock on his front door to ask him to look into rumours of a village crime.
"The post of the chief constable is one that has a much higher profile in Norfolk than it has in other places I have worked," he said.
A life-long football fan, he has attended several Norwich City matches since moving to the county – and not all of them as a spectator.
"I've been out and policed a couple of matches, and I go out on patrol…"
http://www.eveningnews24.co.uk/views/norfolk_chief_constable_on_meeting_the_queen_patrolling_canaries_matches_and_being_morse_1_951769
---
Profile: New Scottish police chief Phil Gormley linked to #spycops scandal
24 January 2016
In 2005-2006, he had a position that included the oversight of both the Special Demonstration Squad (SDS) and the National Public Order Intelligence Unit, (NPOIU).
http://undercoverresearch.net/2016/01/24/profile-new-scottish-police-chief-phil-gormley-linked-to-spycops-scandal/
Philip Michael Christopher "Phil" Gormley (born 1963, Surrey)[1] is a high ranking police officer who became Chief Constable of Police Scotland in January 2016. Prior to this he was Deputy Director of the National Crime Agency.
He had previously served as Commander for Specialist Operations in the Metropolitan Police and as Secretary for the Association of Chief Police Officer's Terrorism and Allied Matters Committee 2005-2006, where he was involved in overseeing two undercover policing units, Special Demonstration Squad and the National Public Order Intelligence Unit respectively.
Gormley has been married twice and has one daughter.[50][10] His second wife, who he married in 1998, is Claire Louise Stevens, a police officer with Thames Valley Police where she rose to rank of Det. Superintendent in 2009; since 2011 she has been Det. Superintendent with HM Inspectorate of Constabulary.[1][51].
Of note is that the Deputy Chief Constable of Norfolk was Ian Learmonth, who was one of the senior police officers responsible for policing around the 2005 G8 Summit, then Assistant Chief Constable for Operations at Strathclyde Police.[12]
As with the SDS under his heading of Special Branch, Gormley's time here is at a crucial period in the history of the spycop unit National Public Order Intelligence Unit, as will be detailed below. While Gormley was overseeing it, this Unit ran notorious undercovers such as Mark Kennedy, Lynn Watson and Marco Jacobs at this time. All three were in attendance in the counter-mobilisation and protests against the 2005 G8 Summit in Scotland. The G8 is a significant period as it was one of great activity by NPOIU, and Mark Kennedy claimed that he'd been told his reports were going direct to the desk of Prime Minister Tony Blair
http://powerbase.info/index.php/Phil_Gormley
New chief constable Phil Gormley linked to Met undercover police 'sex spy' unit
POLICE Scotland's new chief constable led the Metropolitan police branch that controlled a notorious undercover unit whose officers had sex with their female targets.
Phil Gormley was in charge of the Met's Special Branch, which had responsibility for the disgraced Special Demonstration Squad (SDS).
The SDS's activities are now central to a judge-led inquiry into undercover policing in England and Wales.
MSP John Finnie, a former police officer, said: "I would be keen to understand what the Scottish Police Authority (SPA) knew about Mr Gormley's policing background and what enquiries, if any, they made about his role with Special Branch and the SDS.
"If the SPA were unaware of this hugely significant matter, then, once again, it would bring into question their competence.
"The public will rightly question how someone who was in charge of Special Branch, which controlled the notorious SDS, is now our chief constable."
http://www.heraldscotland.com/news/14178774.New_chief_constable_linked_to_undercover_police__sex_spy__unit/?ref=twtrec
Phil Gormley was speaking at a Westminster home affairs committee
Police Scotland's overseas training work is 'hypocrisy'
25 May 2016
---
---
Phil Gormley – Common Purpose? John Walker made this Freedom of Information request to West Midlands Police
 Stephen Bett and Simon Bailey

Stephen Bett

– Police Commissioner's son is jailed after
killing a mother-of-two in a head-on crash when he drove his tractor hours after taking cocaine
The judge said he was concerned that although professing to feel remorse, Bett had forced Mrs Brown's family to go through the ordeal of a crown court trial.
The court heard Bett has a pending prosecution for an allegation of speeding and careless driving in his Land Rover on June 20 – about six weeks before the trial began.
Bett also has four earlier speeding endorsements from 2011.
MISC
Norfolk police launch Christmas card competition
October 2015
Norfolk Police launches Help for Heroes fundraiser – News – Eastern Daily Press
http://www.edp24.co.uk/news/norfolk_police_launches_help_for_heroes_fundraiser_1_855697
 DISCLAIMER: THE POSTING OF STORIES, COMMENTARIES, REPORTS, DOCUMENTS AND LINKS (EMBEDDED OR OTHERWISE) ON THIS SITE DOES NOT IN ANY WAY, SHAPE OR FORM, IMPLIED OR OTHERWISE, NECESSARILY EXPRESS OR SUGGEST ENDORSEMENT OR SUPPORT OF ANY OF SUCH POSTED MATERIAL OR PARTS THEREIN.
---